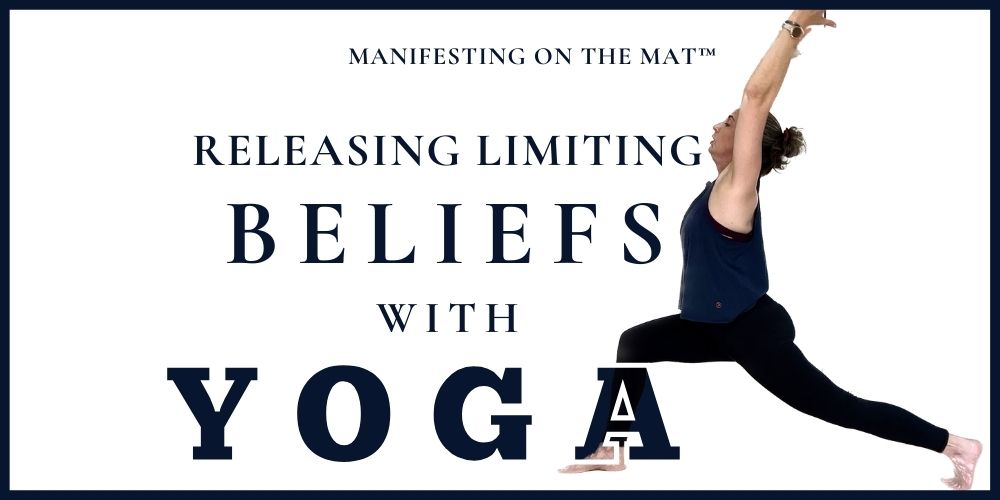 We hold emotions in our body – anything we haven't fully processed – so that includes our limiting beliefs, which are based in fear. You may even know where your biggest fears are stored – it's a good chance you have chronic tension there!
In this practice, we focus on releasing the tension in our back body – from the neck to the butt. While you can hold your fears anywhere in your body, there is a good chance it's somewhere in the backside!
I always start these videos with a quick Life Coaching explanation for what we are doing. Use the time stamps if you want to skip right to the Yoga practice.
TIME STAMPS:
0:00 Intro to this video
0:45 Intro Yoga for Limiting Beliefs – and how Yoga helps!
3:27 Yoga practice
40:31 Moving into Savasana
🎥

YouTube Videos mentioned:
— Stand Tall
— Strengthen Your Warrior Poses
This video is part of a Life Coaching Quick Start series by me: hacking happiness.
Click to get even MORE happiness hacks AND the FREE workbook.
MANIFESTING :: jumpstart: Get on the waiting list for my transformational, virtual, 3-day training. You get special pricing when you do!  https://LauraErdmanLuntz.com/jump.
Let me know what you think!
xo, Laura
MuseLaura on YouTube
Subscribe to My YouTube Channel for More Manifesting Tips.