Welcome to the Young Living Lifestyle!
Young Living Essential Oils are an awesome addition to your Wellness Plan.
Let's get you started!
Are you ready to get some oily goodness sent directly to you? I can't wait to personally help you get started on your oily journey! (Have questions, happy to help! Email me: LauraErdmanLuntz [at] gmail [dot] com.)
Let's talk about your ordering options. Young Living Essential Oils are only available for purchase online. Before you make a decision, let's take a closer look at these options.
How to access a 24% discount:
The best way to purchase is to get access to the 24% discount. There are two ways to do it:
Placing a single, 100pv order (about $100).
Ordering something in a subscription – ordering to get it monthly (or every 2 or 3 months). Any one item on subscription gets you access to 24% off of any purchase.

 
Loyalty Rewards
When you order a minimum of 50pv (about $50) each month, you also get access to wonderful rewards.
1-3 months: 10% back in points
4-23 months: 20% back in points
24+ months: 25% back in points
Premium Starter Kits
While you can start with ANY products, our very best deal for your money is one of the Premium Kits.
The first 4 choices are Essential Oils Premium Kit – and the only difference is the diffuser.
Scroll down to learn more about the other three kits. (One with Thieves products, Ningxia Red and the Savvy Mineral makeup line.)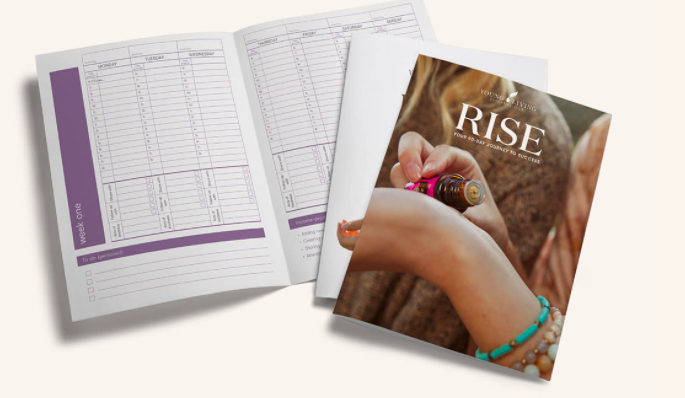 Business Essentials Kit ($30)
Want to pursue Young Living's home-business opportunity? Then also pop a Business Essentials Kit into your cart. It includes everything you need to take advantage of Simply Serendipity's Business Training, the training booklet, tracking booklet, 3 months of Young Living's personal website to help you grow and so much more!
Let's look at each kit individually: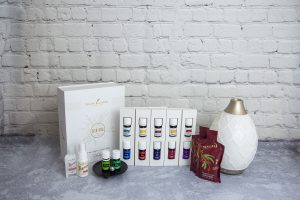 Premium Essential Oils Starter Kit ($165+): Includes 5 ml bottles of these oils: Lavender, Peppermint Vitality, Thieves™ Vitality, Lemon Vitality, Valor, Frankincense, Citrus Fresh Vitality, DiGize Vitality, PanAway, Raven, Peace & Calming, and Stress Away.  (Want more information on how to use these oils? Click here.) Plus, two NingXia Red 2-oz sample packets, Thieves Hand Purifier and Thieves Spray and literature for becoming a member.
This kit is only $165 and contains more than $400 worth of product. Yep half price! It really is the best bang for your buck. PLUS: You get to CHOOSE the diffuser you want! Choose one:
–> This kit is perfect if you are ready to get into the oils.  These oils are the best starting place and introduction to the oils. It is full of oils that you, well, use everyday.
Thieves Premium Starter Kit ($125): Thieves, Thieves, oh how we love thee! Thieves® was created based on research about four thieves in France who covered themselves with cloves, rosemary, and other aromatics while robbing plague victims. This proprietary essential oil blend was university tested for its cleansing abilities. It is highly effective in supporting the immune system and good health. This kit is amazing! It contains the complete line of home and personal care products infused with the pleasant, spicy aroma of the proprietary Thieves® essential oil blend! This kit includes: Thieves essential oil 15ml, Thieves AromaBright, Thieves Mouthwash, two Thieves Cleaner, two Foaming Handsoap, two Thieves Spray, two Thieves Purifier.
PLUS, you receive a 5ml bottle of Stress Away, an AromaGlide roller filament, Thieves Mints, two NingXia Red 2-oz sample packets, and literature for becoming a member. The retail value of everything in this kit is almost $240! –>  This Starter Kit is ideal for those wishing to replace harmful chemicals in the home with powerful, natural alternatives.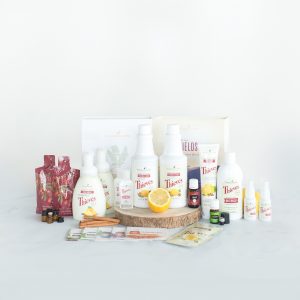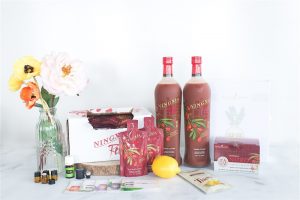 NingXia Red Premium Starter Kit ($135): Love the amazing effects of this magic juice? You will enjoy beginning with this kit. You receive 2, 750 ml bottles and 30, 2-0z packets or NingXia Red. You also receive 14 tubes of NingXia Nitro. 
Plus, a 5ml bottle of Stress Away, an AromaGlide roller fitment, Thieves Mints, Thieves Waterless Hand Purifier, two additional NingXia Red 2-oz sample packets, and literature for becoming a member. The retail value of this kit is $290! Save $120 with the kit! –> If you are here for the NingXia Red, this is your kit.
What makes Young Living different from other companies?
An excellent question. Young Living is the only essential oil company that controls the entire production process. Young Living is the ONLY company that owns its own farms or partners directly with the farmer to make sure the crops are taken care of in a precise way. You see the only way an essential oil can be therapeutic grade, versus simply smelling good, is if it has all of the constituents or parts and pieces in it. Each of those parts effects the body to support the different systems. Choosing just the right seed, properly preparing the soil, how weeds and pests are handled, the time of day a plant is harvested, whether the plant travels before it is distilled, if it is stored before it is distilled, and on and on, all effect the parts and pieces.
Should I add anything to my order?
What I recommend is start with the Premium Starter Kit with essential oils. This kit gets you a diffuser – which you will love. Then purchase an Essential Rewards Kit with Ningxia Red (the antioxidant support) and/or Thieves. The Essential Rewards Kits are products that are prepackaged for additional savings. DEFINITELY make your starter kit your first ER kit (there is a box for you to check.) You can ALWAYS cancel ER and it will give you an extra free oil or something!
Do I have to place an order every month?
My first response is no, but my second it, you will probably want to! The only "requirement" you have is a single $50 order every year to keep your account active.
Do I have to sell the oils?
No. Never. Enjoy your oils and that's it. BUT as a referral-based business, you can earn a lovely check simply by helping people sign up. People are going to ask you why you are feeling more vibrant, sleeping better, etc. Tell them! Then, when they order their kit, simply have them put your number in the Enroller and Sponsor spots on the first page. AND if you do want to work toward a little secondary income or financial freedom, let's talk. You can read a bit about why i do this
here
.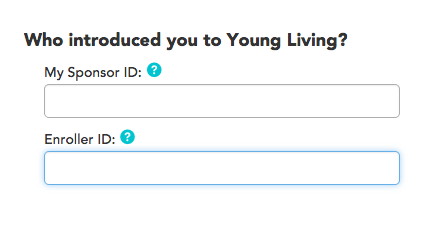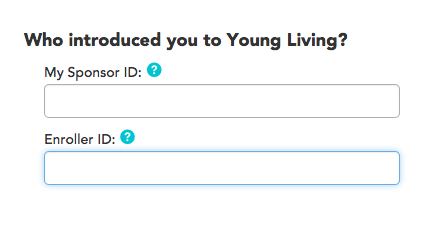 Is there a minimum I have to spend?
To keep your wholesale account active, you need to make one $50 purchase a year. If you want to be part of Young Living's generous frequent buyer program, Essential Rewards (ER), the purchase is $50 a month. (And when you start to swap out some of the products you are buying at the grocery store, drugstore, Costco, etc., this purchase becomes easy!)
Welcome to my Simply Serendipity Community!
You are going to love being part of our community. With educational opportunities, challenges, giveaways and more, there is so much support for you.
Support
Personal support, from me. Yep, I want you to get the most out of your investment and I am here to help you. (And you'll get a few goodies in the mail along the way.)
Education
Our team hosts regular Facebook events, webinars and more. Our website has a bevy of goodies for you, too.
Training
Thinking about stepping into the business? We have you covered! With trainings created to take you step by step into starting your very own business, you will be on your way in no time!
Community
Our community is a ton of fun. With giveaways, challenges and other fun activities, you will feel like you are part of something.