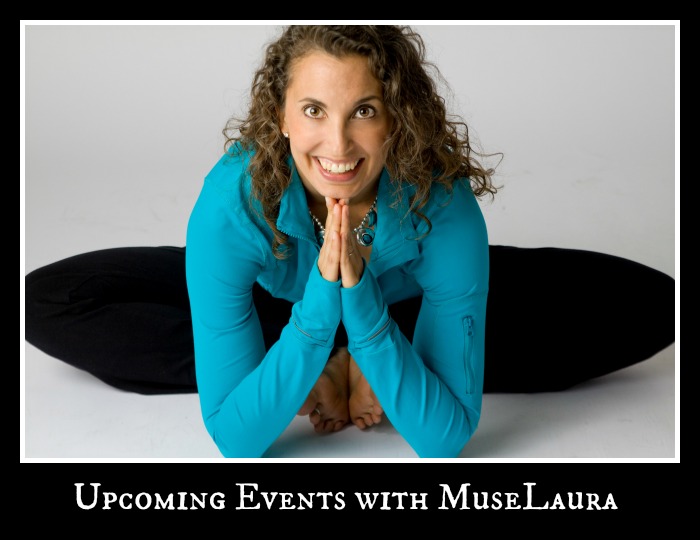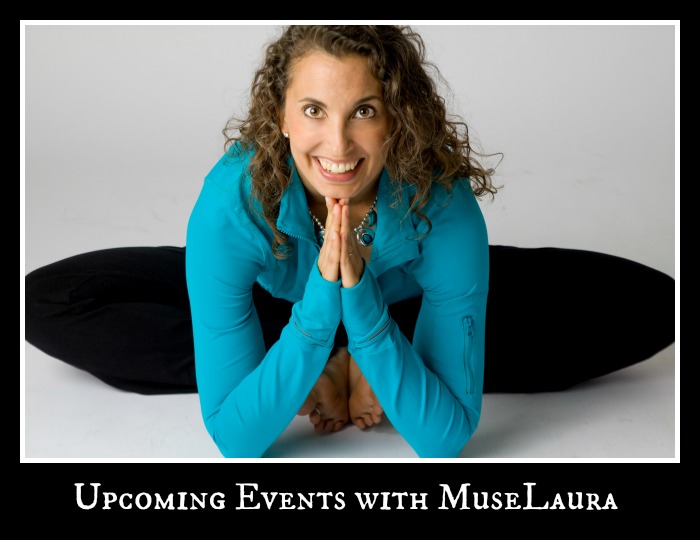 If registration information isn't already noted, email Laura directly: Laura@muselan.com
Coming soon…
Replenish, Revitalize & Restore with Essential Oils & Yoga: Natural Solutions for Stress & Depletion
DATE TBD | Online studio | $25
Feeling stress? Exhaustion? Overwhelm? Life is challenging to be sure. We have demands on our time, being pulled in so many directions.
We do have a limited amount of energy we can access and we can run out of it.  What can we do to counter it? Join me and find out!  I will share with you simply ways to relax and replenish yourself so you can use your energy more wisely.
Email Laura for more info: Laura[at]muselan[dot]com.
Live Online Classes Coming Soon
(To register for any of the classes, simply click on the link.  You will be taken to my online studio and you can easily register and sign up.)
Continuing Hatha Yoga:  9:00-10:00am  | $15  | Register.
Chi Flow for Yoga™:  Join my husband, Tai Chi master Ron Erdman-Luntz, and me as we explore the energy flow through yoga poses. 10:15-10:45am  | $10  | Register.
Beginning Tai Chi: Tai Chi is a powerful art for quieting the mind and getting your energy flowing.  Join my husband, Tai Chi master, Ron Erdman-Luntz, and learn how to harness your own energy.  11:00-11:30am  | $ 10  |  Register.
(* Events marked with an asterisk* can be used for continuing education credits for yoga teachers for their Yoga Alliance Registry Mark.)