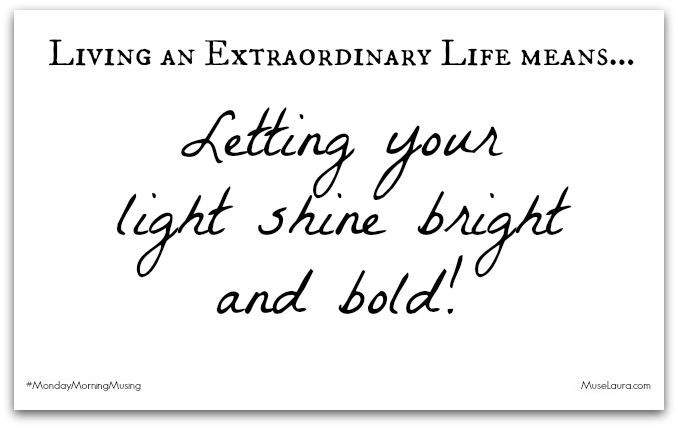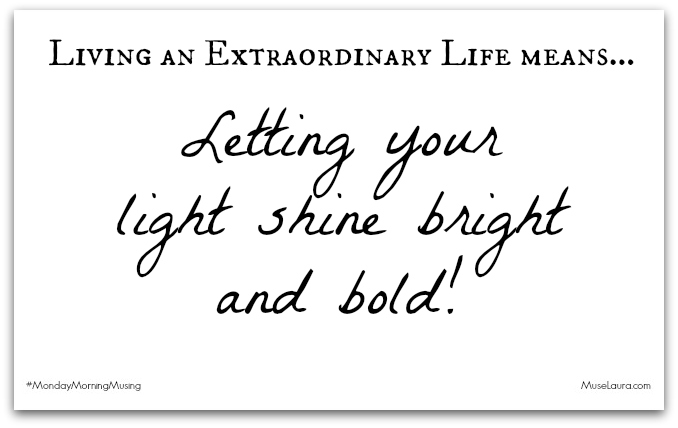 Living an Extraordinary Life means…
#1…no longer playing small
but instead letting our lights shine bright and bold!
(So, for the next few weeks, I will be going over all 9 steps of the Manifesto. Ready to step into YOUR Extraordinary Life? Then you need to follow along! Get YOUR copy of the manifest for FREE here.)
Where are you doing less than you know is possible for you?  We all have areas in our life in which we are not yet fully living up to your capabilities.  Not sure where yours is?  Check out anywhere in your life in which you are less than perfectly content.  Can you see your next step?  The one that would let your light shine brighter and bolder?
F E E L  G O O D  M O M E N T
Need to feel like you CAN when life experience seems to support you can't? Enjoy!