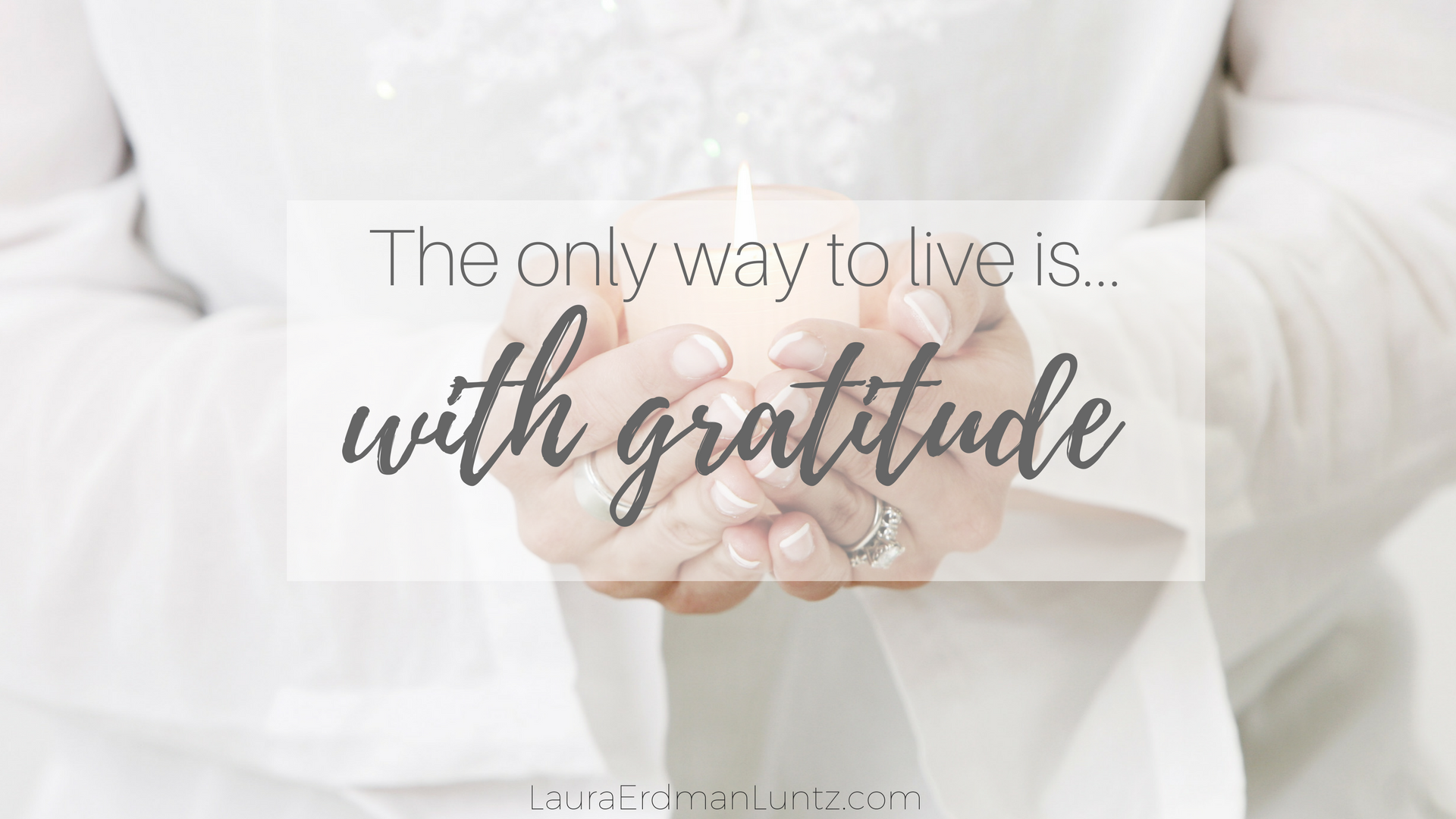 [Note: This series is part of the journal I wrote called: My Inspirational Year. Each month shares a topic to deepen the learning. Follow each month as we uncover that month's topic! You can order the journal or simply follow along on your own.]
"When you arise in the morning, think of what a precious privilege it is to be alive; to breathe, to think, to enjoy, to love.
"
Marcus Aurelius
Gratitude…you truly cannot live an inspired year without it. Creating the life you dream of doesn't come from "I'll be happy when…". It comes from:
I LOVE my life and I am ready for MORE!
Think about it. How often do you catch yourself worrying, fretting, stressing? I know I am speaking for me, but it is more often than I care to admit!
BUT when we put our attention and our hearts on what IS going well, everything changes.
In this month's "My Inspirational Year" chapter, I encourage you to consider Albert Einstein's quote:
"There are only two ways to live your life. One is as though nothing is a miracle. The other is as though everything is a miracle."
I love to contemplate this quote periodically. Really think about it. Simply being a live with a brain, organs that work harmoniously together, blood that flows through our veins is an incredible miracle!
So, this month, periodically think about your life, your loved ones, the things around you, the earth, the cosmos, whatever moves you and really appreciate the miracle it is!
Ideas to Maximize your Gratitude:
FEEL the gratitude: To simply recount your "gratitudes" in your head or as you write them in a journal is not enough. In fact, this type of practice won't effect your life at all. You need to feel the gratitude; feel the swell in your heart, the warmth, the love. Make it visceral. Allow your gratitude to emminate from your heart.
Set a specific time to feel grateful: Commit to a time to practice gratitude. The best times are right away in the morning – to set your day with the right tone – and just before bed – to sleep with the best message. In the video I share an exercise my husband and I do together every night before bed.
Wear a "remembery": So the word "remembery" was coined by my girl when she was little. It is a combination of Remember and Memory. We use the word to indicate something we are doing to help us remember to break habits in our thoughts. Ideas: wear your watch on the other wrist, draw something on the back of your hand, set a reminder on your phone or computer.
Have an amazing month! I look forward to sharing with you again next month.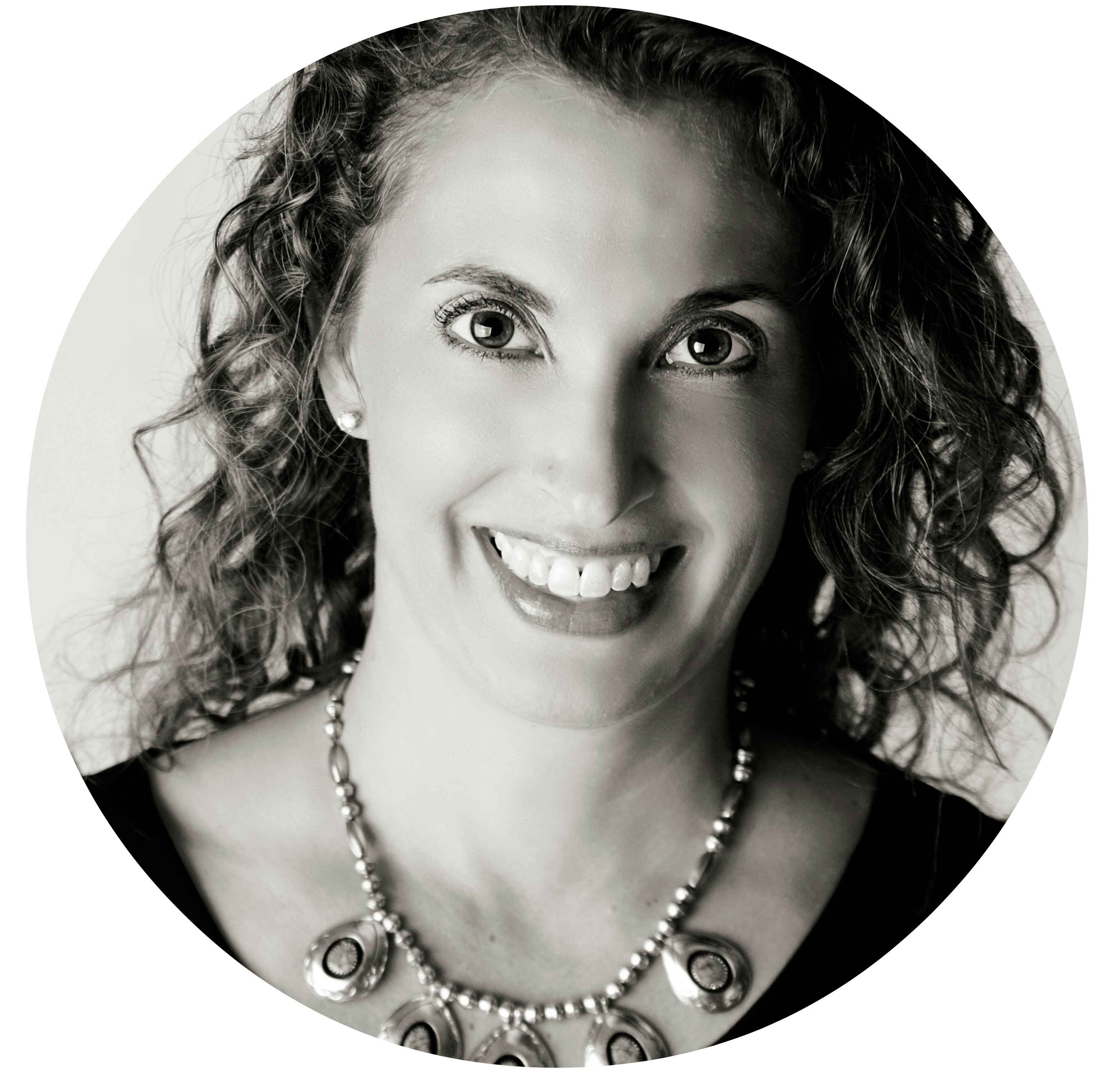 Laura Erdman-Luntz
Chief Muse
Experienced Yoga Educator, Author, inspiring Life Coach and Business Entrepreneur, Laura Erdman-Luntz has over 30 years experience in the fitness and wellness industries.  She uniquely blends her Life Coaching knowledge and vast experience with Yoga to create programs, classes and workshops that truly do bring mind and body together for positive change, inspiring people to live their most authentic life.