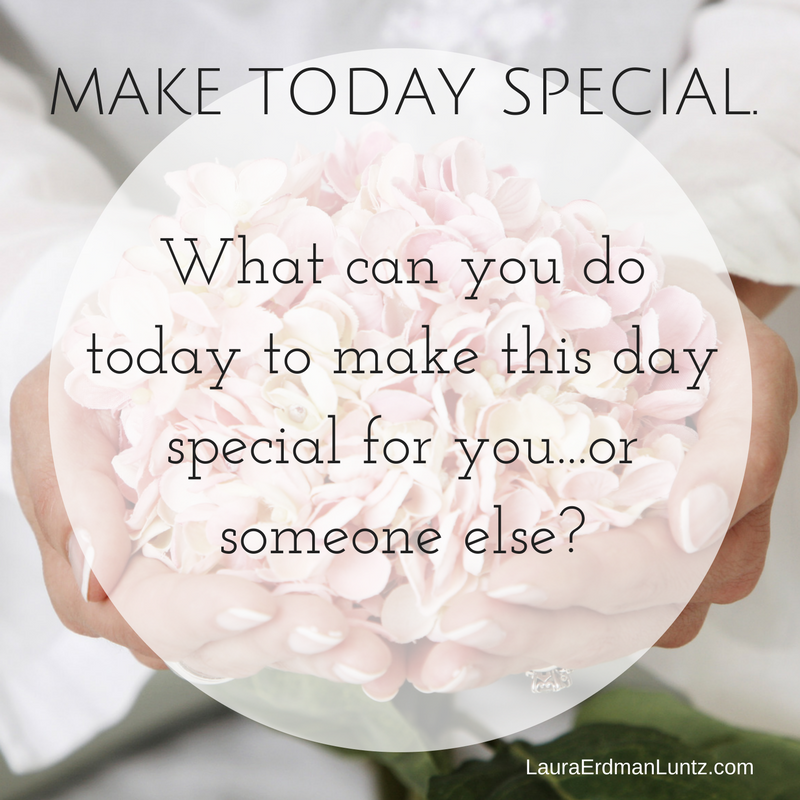 What can you do today to make this day
Here's a challenge for you: Consciously and intentionally choose something you can do today to make this day special for you…or someone else.
Remember: it doesn't have to be EPIC, it just has to be intentional. Meaning, you choose to do something specifically to create a special moment. I like to see it as the moment I look back on at the end of the day with a smile. (I think you know what I mean!)
Need ideas? 
Go for a walk some place particularly beautiful.
Make a batch of cookies.
Text a friend you haven't heard from in awhile to say hi.
Write a note to drop in the mail to someone. (Yes, handwritten!)
Give your child "look into the eyes and really listen" time.
Take a break from your computer to do a little yoga.
Take yourself out for lunch – just you and your journal.
See what I mean? Simple can make all the difference.
I would LOVE to hear what you decide to do. (Or if it inspired you to do something this weekend…let us know!) Click
here
to leave a comment. I already left MY comment of what I am doing today. It is simple and special.
Inspire US!