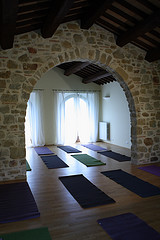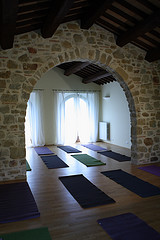 (Feel burned out in your Yoga Practice? Read more here.)
Burnout for teachers can show up in a variety of ways: dreading classes, not knowing what to teach, feeling easily annoyed by students, feeling bored with what you are teaching (or fearing your students are bored!) are just a few ways. Here are some suggestions to refresh yourself when the specter of burnout shows up on your doorstep:
First and foremost, consider why you teach. Why do you do what you do? You may find that teaching isn't what you want to do anymore and it is time to move on to new adventures.
If you decide you do want to continue teaching, consider your purpose behind your teaching. What do you want to teach your students? Has your intention changed? If so, your teaching style may need to change (and perhaps you need to learn something new yourself to teach what you want to teach now.)
Evaluate how much you are teaching. If your "energy out" extends beyond your "energy in" time, you will burn yourself out eventually. Now, having said that, an essential element is:
Evaluate where you are teaching. Does it fit who you are? I experienced burnout early in my teaching career teaching only one class each week. I was in a Fitness Center and the class was called "Stretch" since the word yoga connoted religion to the members. I wanted to teach true yoga and the members wanted to get fit. As a young teacher, I tried to mold myself to what they wanted rather than being authentic. It was exhausting! Because of the enormous expenditure of energy, I easily burned out. In contrast, years later, when I opened my first yoga studio, I taught 16 classes each week without ever experiencing burnout. I was in my own energy, teaching my way, and my students who were attracted to my space wanted what I was teaching. My teaching was an even exchange of energy; I found I got back just what I gave out.
Another aspect of burnout (and part of the energy exchange I just mentioned), what are you doing to fill yourself up? Specifically, what are you doing in your practice? Are you bored on your practice mat, too, so it isn't as fulfilling and inspiring for you? Often burnout occurs in teaching because we are burned out in our own practice. (If this is true for you, read my previous post here on personal practice burnout.) You may also need to spend time as a student. Find a class, attend a workshop or conference, go on a retreat.
Here are a few other quick ideas for alleviating some boredom and shifting the energy:

Do you always teach the same things? Teach a pose you have never taught before! Have beginners, teach the basics of an arm balance (just lifting gently in Sukhasana is great!) or maybe get them started in Hanumanasana. No, they won't do the full pose, but there are many preps they can do. And I find the giggles that come in thinking about doing such a hard pose changes burnout quickly! (Of course, be sure to practice any pose you haven't taught in your own practice first. Perhaps this would help you bring a freshness to your own practice as well!)
Begin class in a way you never have. Start laying down if you always stand or sitting if you always lay down. That can get the creative juices flowing!
Rearrange the room. Sit in a new area or have the mats vertical if they are always horizontal to you or vice versa.
Teach a class without a plan if you always have a plan or have a plan if you never do!
I also have a couple of posts to give you some ideas.
LauraErdmanLuntz.com: Right here on this blog.  This link is for posts I have written specifically for yoga teachers.
Yoga Poses: I write about one yoga pose each month.  Use the posts for studying your own practice.
May your experience of burnout be a thing of the past!  🙂