Are You Ready to Live Your Extraordinary Life?
To have a deep, inner knowing that you are living life to the FULLEST?
Start Here with this FREE Ebook:
5 Steps (+1) for Living Your Extraordinary Life!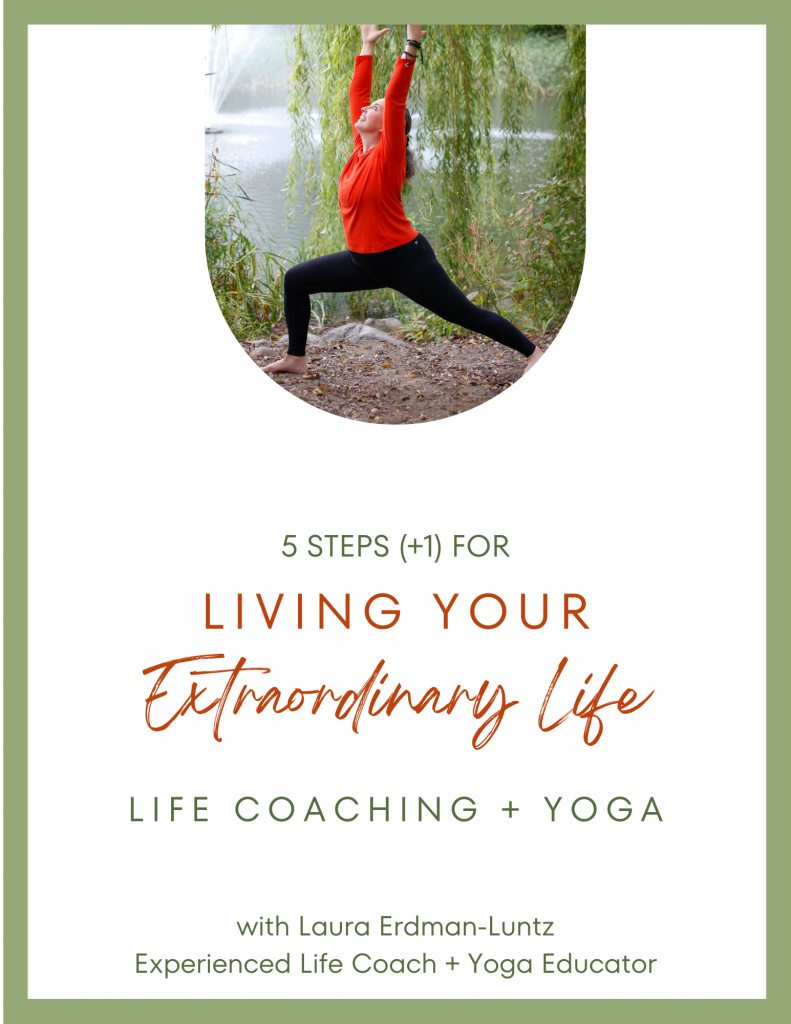 We ALL have an Extraordinary Life inside of us.
A life that is deeply fulfilling, full of purpose and vibrantly joyful for us.
We just have to FIND it & take steps toward it!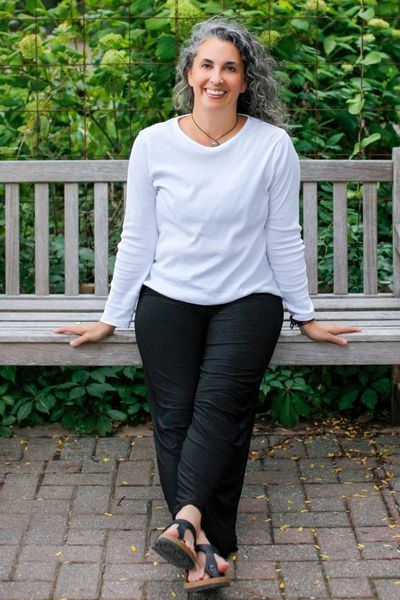 Laura has helped hundreds of clients live more satisfying lives for over 30 years…
Experienced Yoga Educator, Author, inspiring Life Coach and Business Entrepreneur, Laura Erdman-Luntz has over 30 years experience in the fitness and wellness industries.
She uniquely blends her Life Coaching knowledge and vast experience with Yoga to create programs that truly do bring mind and body together for positive change, inspiring people to live their most authentic life.
She incorporates New Thought ideas into classes and programs on positive living, manifesting and changing subconscious beliefs.
5 Steps (+1) for Living Your Extraordinary Life is the coalescence of 30 years of experience of what works!
Laura's Flagship Program… in an ebook!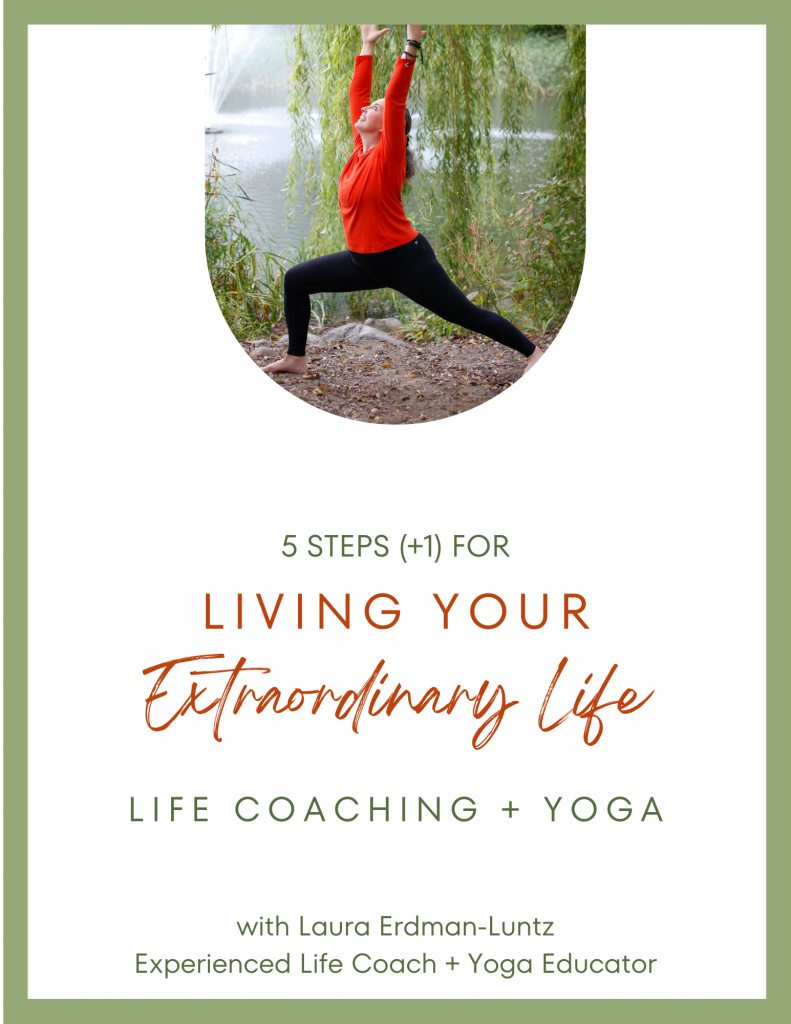 6 Steps…
It's true, just 6 steps to change your life.
Steps will guide you to find what you really want and how to get it for yourself.

Laura has over 30 years experience inspiring people to live more rewarding lives – to move through fear and limiting believes, to let their hearts open up to what they really want.
These steps will help you get there!
If you are ready, and we know you are because it's not a coincidence that you showed up on this page today, then it's time to get busy!
Don't let another year before you finally create the change you want to have in your life!
It is so easy to sing your praises, my dear! THANK YOU FOR EVERYTHING!!
It's not just a course… It's an experience… like going to an amusement park or on a vacation somewhere you've never been… and you must be open to and ready for the experience and if you are, the benefits are infinite!
"Laura has been an incredible guide as I manage a huge life transition. Her insights, support, and six-step program have helped me gain clarity and direction on next steps. Her unique and brilliant blending of life coaching and yoga is incredibly synergistic and I love having her yoga podcasts and visualizations to deepen the work in between our appointments. Laura is a gifted healer and you will  feel wonderfully blessed and grateful to be coached by her."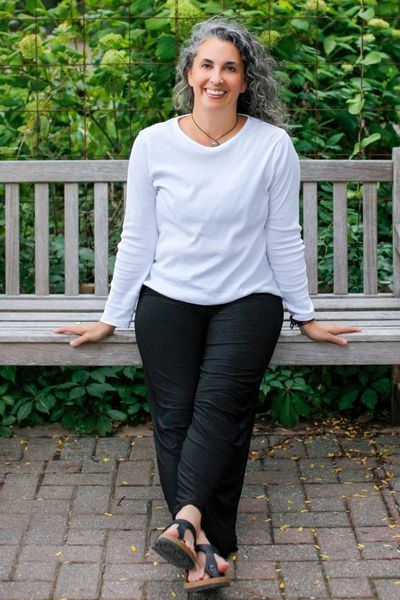 Before you go…
Since this ebook is free, and we both know you didn't pop by this page by accident so I am guessing you grabbed the book.
I'm not here to convince you. 🙂
I am here to say how much I enjoy inspiring people to experience more joy in their lives. In fact, it's my mission.
I look very forward to supporting you on your journey.
Because life is meant to be extraordinary!