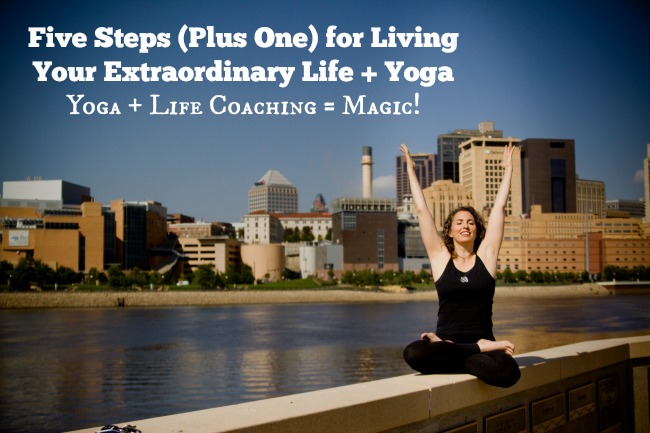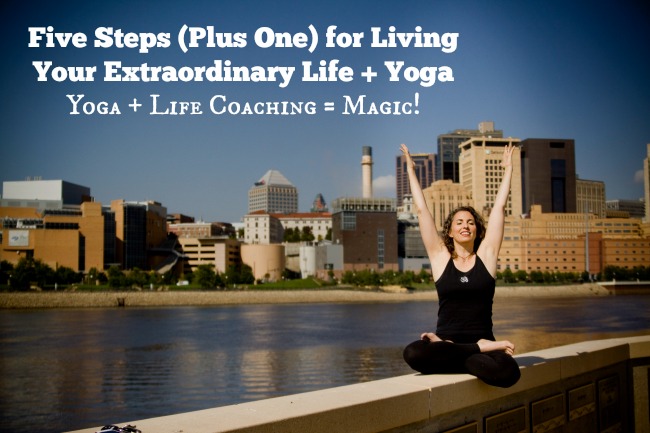 Life Coaching + Yoga = Magic
Ready for a powerful, inspiring weekend?
Ready to take your life to a new level?
Ready to leash the power of yoga to effortlessly create change in your life?
Let's take manifesting to our Yoga Mat!
Laura has adapted her powerful program:
into a powerful weekend yoga program series.
Now you can work on your manifesting through the physical & energetic power of yoga.
We will be covering every step through lecture and discussion and then we will take each step to our yoga mat exploring each step through the physical body (asana), the mind (visualization/meditation) and the energy body (breathing).  Working on manifesting on all levels of our beings, not just our cluttered minds, brings about your dreams much faster!
Our yogic exploration will include Personal Strength (the crux of manifesting) to help us Ask for what we truly want, Believe it is possible, and take the Right Actions we need to take.  We will also use be exploring Receiving, Letting Go, Surrender, and the power of Gratitude (or Appreciation, as those of you who taken the course know I prefer).
Imagine doing restorative yoga around Receiving, Letting Go, and Surrender!
The weekend will be powerful indeed!
Contact to Laura directly to schedule this workshop for your studio.