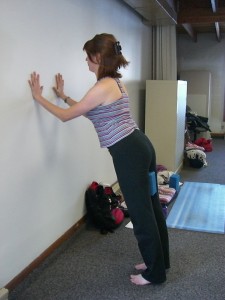 This pose is tricky.  While engaging the body will make it easier on the upper body, it does take strength the get yourself into the full position.  Here are variations to help those students who do not yet have the strength to do the full pose.  OR use these positions to help your students work to refine the pose without fatiguing in the full pose.
Above:  Using the wall is fabulous!  You can feel everything working the way it does in the full pose.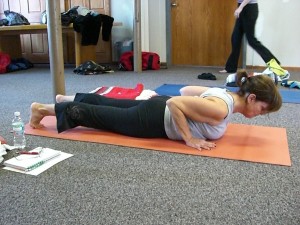 Here the student is engaging the upper body and the lower body without lifting the hips off the floor.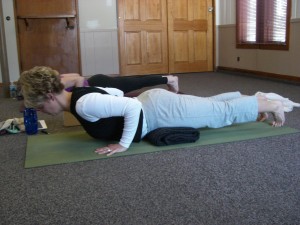 In this variation, the student is resting her hips on a blanket to get them higher and closer to the final position.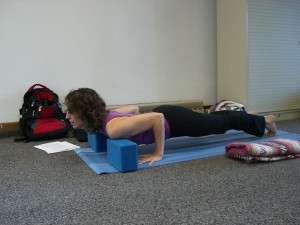 Finally, one of my favorite variations, rest the shoulders on blocks.  It is amazingly comfortable!