FIRST TEN TO SIGN UP RECEIVE A FREE,
PRIVATE, BUSINESS STRATEGY SESSION WITH ME!
Ready to take your Yoga Business to the NEXT LEVEL?
I'm so excited to share with you…my NEW training!
I have been dedicated to helping Yoga Teachers make more money for my entire yoga career. (Almost 30 years long now!)
I am releasing a NEW training for Yoga Teachers that includes TWO aspects:
Yoga + Essential Oils Training

Building an Essential Oil Business for Yourself 
As Yoga Teachers in today's world, we need TWO things:
Something that differentiates us from the rest of the pack AND
A revenue stream that doesn't depend on us teaching.
This training will give you BOTH!!
Young Living for Yoga Teacher with MuseLaura
Let's take your business, your practice and
your life to the next level together!
The world will be a better place when
Yoga Teachers make more money.
It's absolutely true.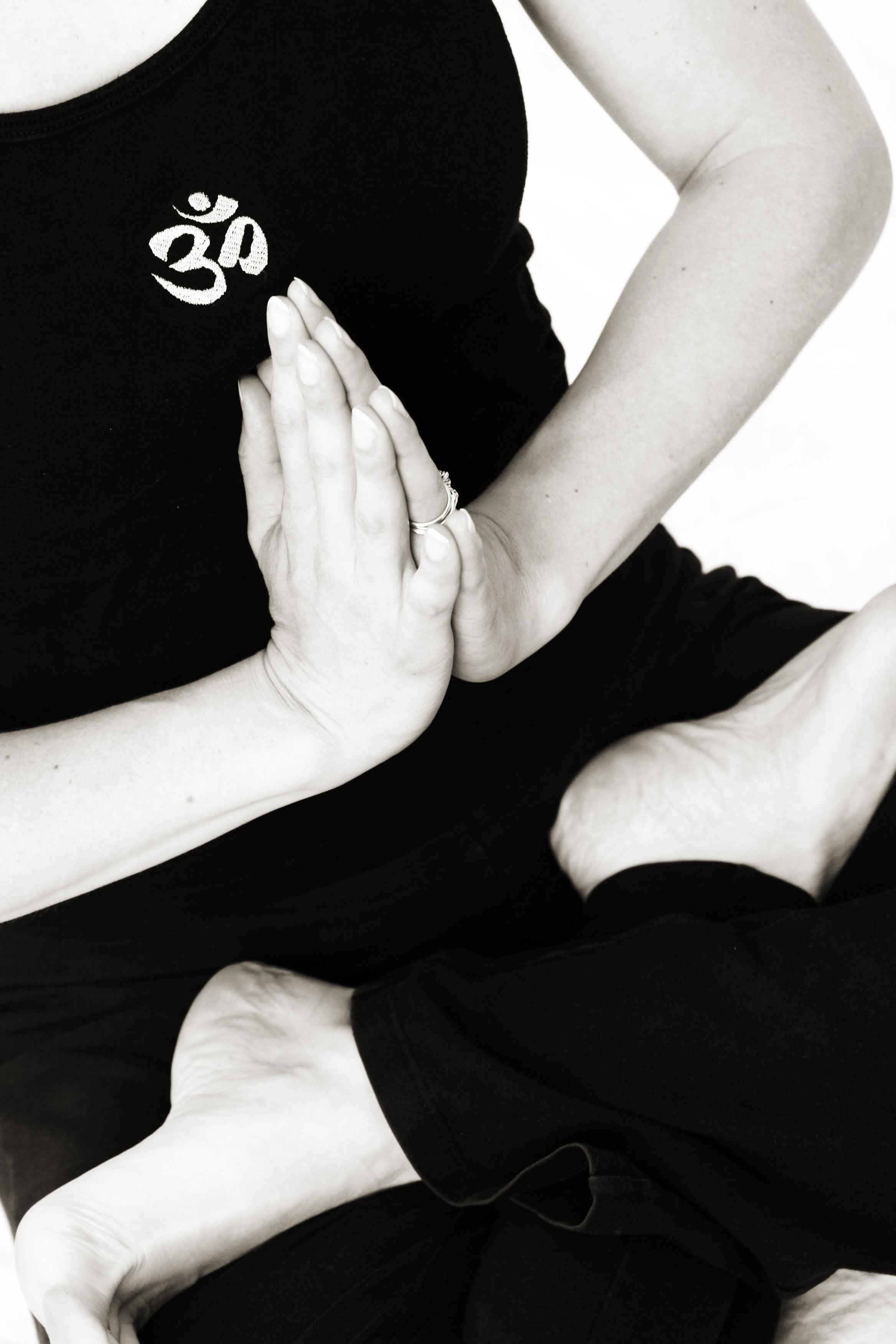 Like me, you may have tried a bevy of ways to make ends meet:
Teaching a zillion classes a week.
Specializing in a niche to teach higher return workshops.
Leading retreats.
Or you have a full-time job that pays the bills.
Most of us wonder how we could make a living teaching yoga.
What if you knew…
you could teach yoga full-time (with as many classes as you want to teach, not have to teach) without worrying about money?
you were covered financially should you get ill? Or need to care for a family member? Or want to take a vacation?
you could build a prosperous future for you and your family? A sound retirement?
you could create college funds for your kiddos with your teaching position?
And…
you were joining a team who did training designed especially for Yoga Teachers and Yoga Studios? (You can check out the training here. This is included in your business training when you are in my community!)
you were joining a community of like-minded people who understood your needs?
you were in business for yourself but not by yourself?
What if there was a better way?
Would you want, at the very least, TO learn more?
Sign up below to learn why Network marketing (and especially Young living)
IS a better way for yoga teachers!!
Laura's Story:
"I have been a full-time Yoga Professional for almost 30 years, supporting a family of four for 15 of those years. I know how hard it is for a Yoga Teacher to make enough money to make ends meet.
"Over the years, I have done many things to make ends meet, to create extra revenue streams: owned a yoga studio; taught, wrote and directed 200- and 500-hour yoga teacher trainings; wrote four books, led retreats all around the word; authored many blogs, radio shows and podcasts.
My income would surge and then plummet.
I was looking for a stable income.
"Four years into my network marketing business, I was earning an income that pays for all of my household expenses, a check I get whether or not I do anything that month and the income goes up most months and will continue not only into my retirement, but I can also pass it on to my children!"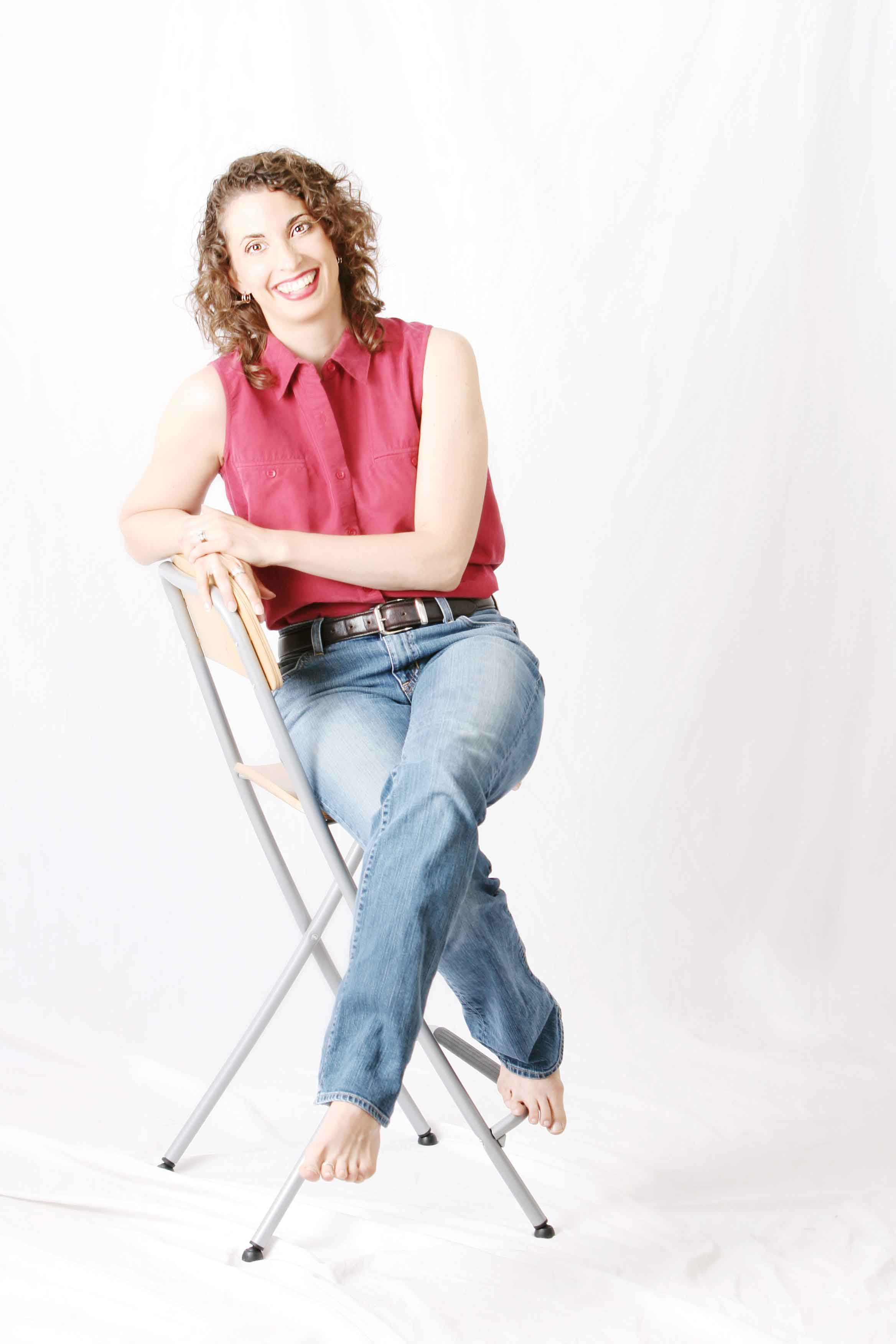 Are my results typical?
Of course, not!
But neither are you.
While this business isn't for everyone, it is great for anyone with an entrepreneurial spirit who is willing to work to create a financial future for themselves. You are going to work hard anyway:
Isn't it worth it to work hard doing something that can give you an amazing future?
Can you make money at this?
Of course!
In fact, there is an unlimited income ceiling.
These are actual, average, Young Living income sources at each rank level.
They are monthly incomes. Monthly.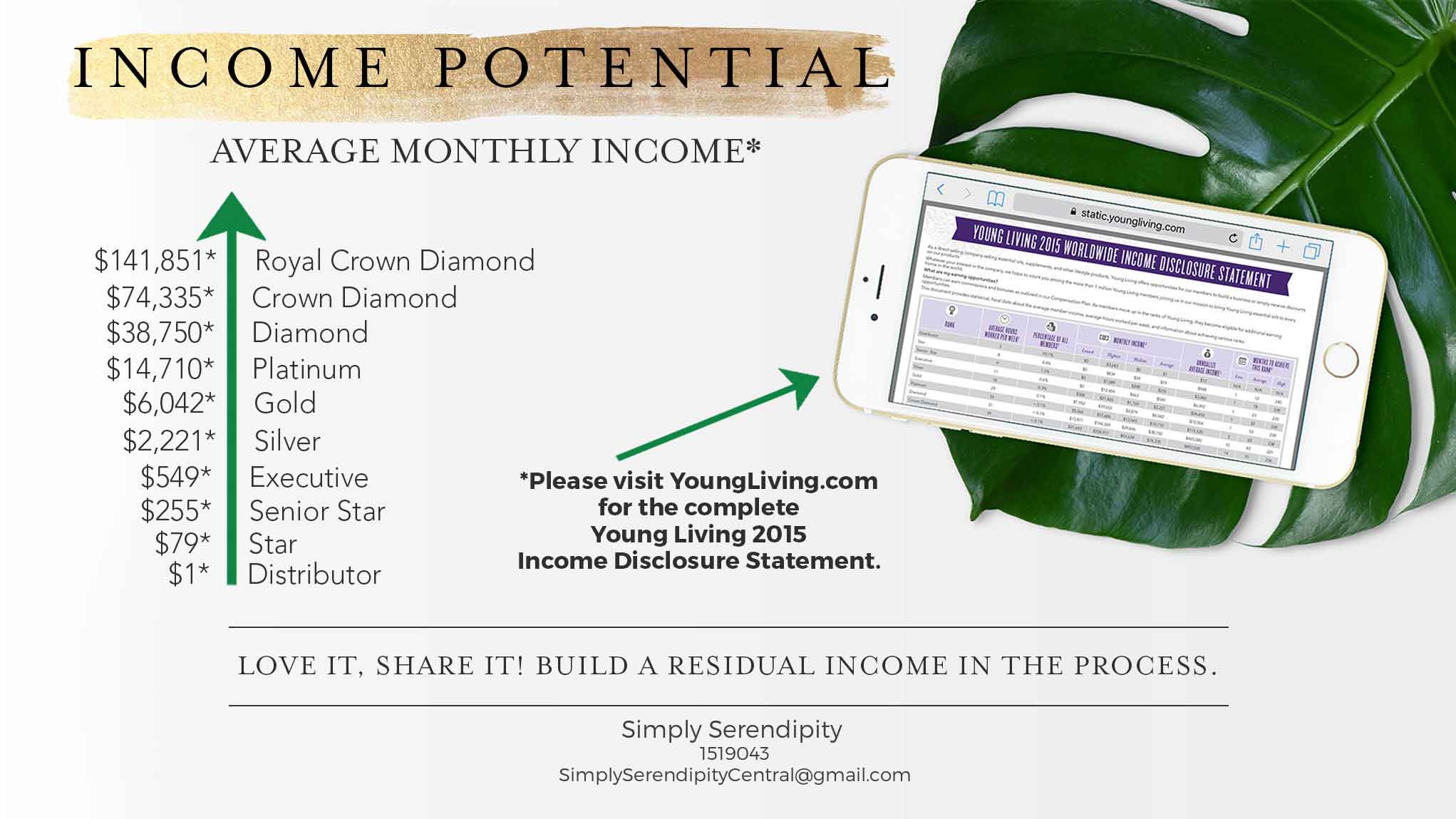 For more information on the Income Potential, check out the:
Young Living Income Disclosure
(Note: I hit Silver in 6 months after beginning the business and Gold 9 months later. While not everyone goes that fast, many go faster.)