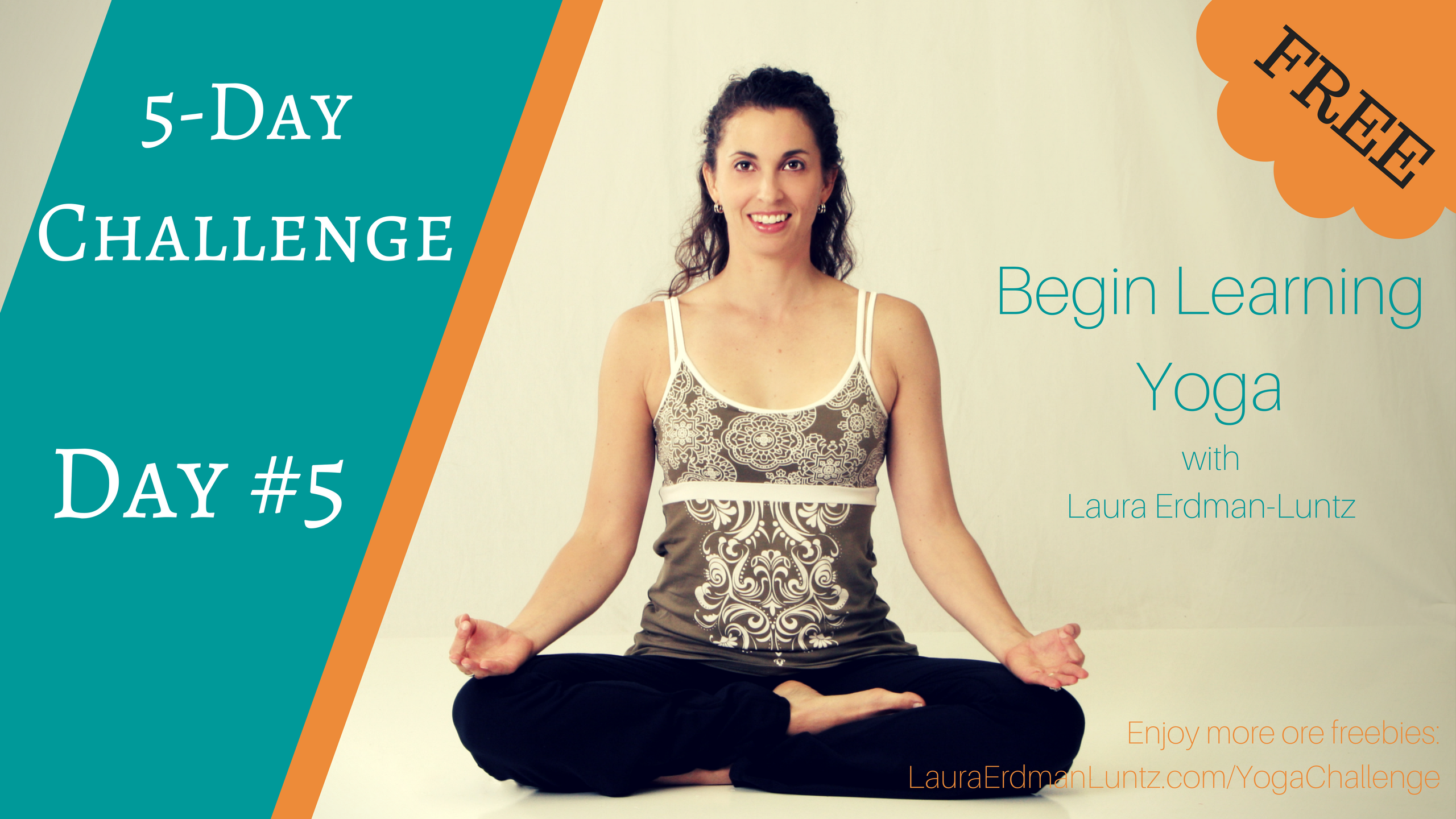 Day #5
YOU DID IT!! You made it to the LAST DAY and you are gonna LOVE this one! The last pose of our practice is Savasana (Relaxation Pose). Yep, there is a pose called relaxation — it SO MUST be a good thing!
I am including in today's goodies a recording for you to download. It is a recording of a guided Savasana. You can use the recording once you have seen the video and learned how to do the pose. Then you can do Savasana more easily.
In today's "Extra", enjoy a quick chat I did about using Essential Oils to ramp up your Yoga & Meditation practice. Yep, they are powerful indeed!
Watch here.
Have you checked out my Pinterest board for this series yet? You can get a pretty version of the daily Cheat Sheet and create yourself a board with it! 🙂 MuseLaura on Pinterest.
The video for today is below (scroll down). Comment questions below or on my Facebook page for this post.