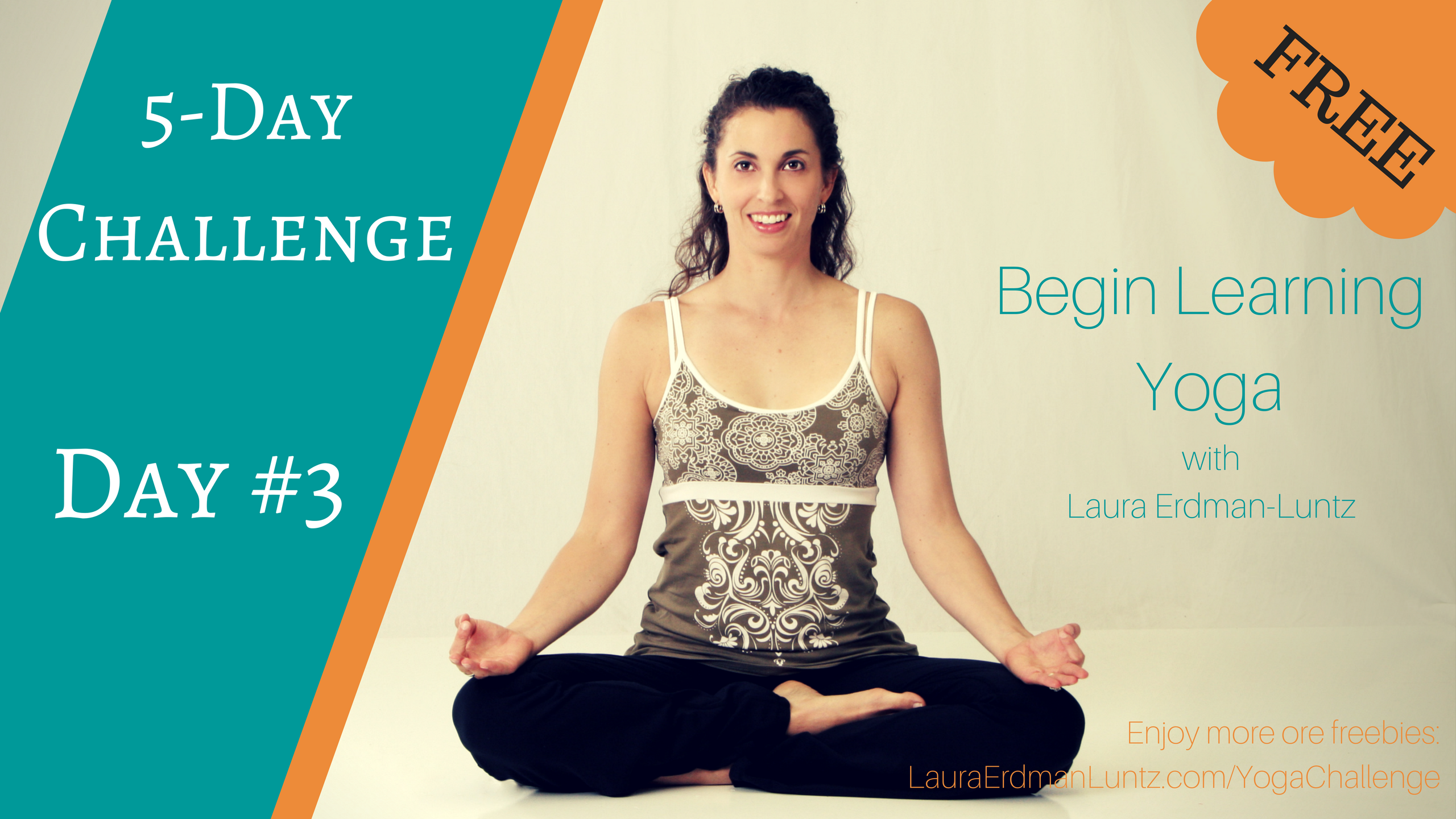 Day #3
How is the series going? Have you done Day #1 and #2? It is not too late if you haven't! You don't need to do it every day in a row.
If you need to be more proactive with self-care (and…ahem…that's YOU!), watch this Live Stream I did awhile ago.  I spoke about a plan you can put in place for self-care. If you ever feel tired, over-stressed, over-worked, you NEED to listen to this LIVE Stream and put a plan in place for yourself now! (And, yes, your yoga practice is one of these items! 🙂 )
Watch the Live Stream here.
Have you checked out my Pinterest board for this series yet? You can get a pretty version of the daily Cheat Sheet and create yourself a board with it! 🙂 MuseLaura on Pinterest.
The video for today is below (scroll down). Let me know what you think by posting below.