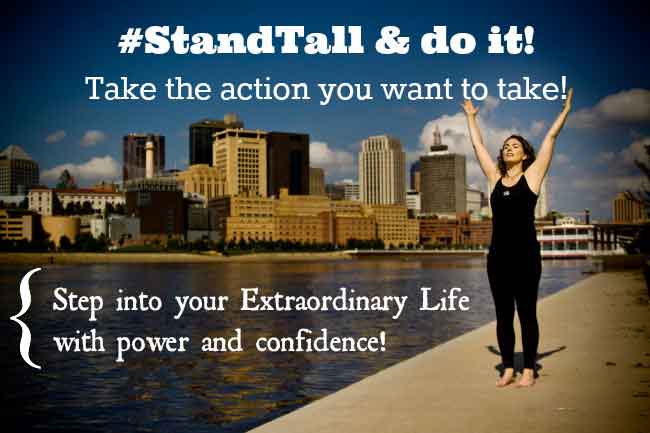 This is IT!  Our very last day!  I can hardly believe it.  And I found the Ted video in which Ann Cuddy, a social scientist, talks about how the action I share in this video has been proven to build confidence by releasing testosterone and cortisol. Seriously, how cool is this??
Thank you, thank you for joining me!  I have so enjoyed spending this time inspiring you all week. I so hope you choose to join me for the entire course: Five Steps (Plus One) for Living Your Extraordinary Life + Yoga so you can fully experience the power of making changes in your life on all levels.  (Hmmm…wonder what I mean? Click to find out more!)
And now, the Ted Talk and our very last video.