Description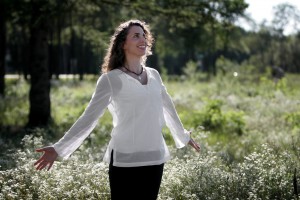 In this incredibly powerful workshop series you will focus the
power of your imagination to create the life you really want to live!
"Remarkable is it in a nutshell.  Laura expects remarkable and miracles – and how cool is that?"

"Every week was truly fantastic!! It was so awesome to work towards a better good and feeling and seeing the results on a daily basis."

"There really are easy steps that we can take each and every day to live more fully and enjoy life!"
Want to read more praise?  Here are a bevy of comments!
Ready to begin?
Five Steps (Plus One) for Living Your Extraordinary Life:
PRIVATE COACHING with Laura
Is it time?  Is it time to be in charge of your life?  To create the life of your dreams?  Have you long known it was possible but just weren't sure how to begin?  Have you been aware of others who live their dreams and wonder how they do it?
Laura has been Life Coaching, teaching yoga for over 25 years and teaching manifesting courses for over 10 years.  She is now combining all of them into a powerful series.  Five Steps (Plus One) for Living Your Extraordinary Life will launch you into the life of your dreams, into more joy and vibrancy.  Perhaps you have already learned about manifesting but can't find the next step or get manifesting to "work" for you.  This series will allow you to find your authentic life, the one you are meant to lead, the one that fills you full of purpose and excitement about life!
This course is perfect for those who are unfamiliar with manifesting and the Law of Attraction as well as those who have been trying to make manifesting work for themselves and need a little extra boost.
What can you expect for yourself?
Understand why changes you have tried to make in your life just didn't stick.
You will be energized to make the changes in your life.
You will move from a place of motivation to one of inspiration.  What's the difference?  Read it here.
You will be involved with a dynamic group of people ready to support you.
Outline of the sessions: You will receive a total of NINE (9) sessions:
Prep work: Preparation and Orientation: Get yourself ready!!
Manifesting 101: What does it mean to "Manifest"? Learn about how you are already doing really well in some areas of your life!  The power of FEELING GOOD!
Step One: ASK: Do you know what you want?
Step Two: BELIEVE: Do you believe it is possible for you?
Step Three: ACTION: Let's take some action!
Step Four: LETTING GO TO SURRENDER: There needs to be a bit of faith here, too.  It's time to let go and completely release into the process!
Step FourB: RECEIVE:  Learning how to receive with grace and gratitude.
Step Five: GRATITUDE: Bowing with gratitude to your amazing life.
Plus an extra sessions to help you integrate the information into your new life!
What you receive:
9, 45-min coaching sessions
Laura's private cell phone number for 24/7 support for 4 months
Access to a private FB group with the others in the group coaching sessions to support each other and access support from Laura
44-page workbook
5 hours of yoga video
7 yoga videos (varying in length from 10 to 90 minutes each)
6 breathing podcasts
6 visualization podcasts
ALL for you to download for yourself so you can use them anytime you need to reaccess the feelings in yourself!
Ready to begin?
Five Steps (Plus One) for Living Your Extraordinary Life beginning soon:
$2997
(Or paid in 12 installments of $279. Contact Laura directly to set up a payment plan.)
Other ways to ENJOY this powerful and inspirational course:
SELF-STUDY COURSE: CLICK HERE.
GROUP STUDY COURSE: 
Ready to begin?
Not quite sure it is a good fit for you?
What is living YOUR dreams worth to you?
Email her with questions:  Laura[at]Muselan[dot]com