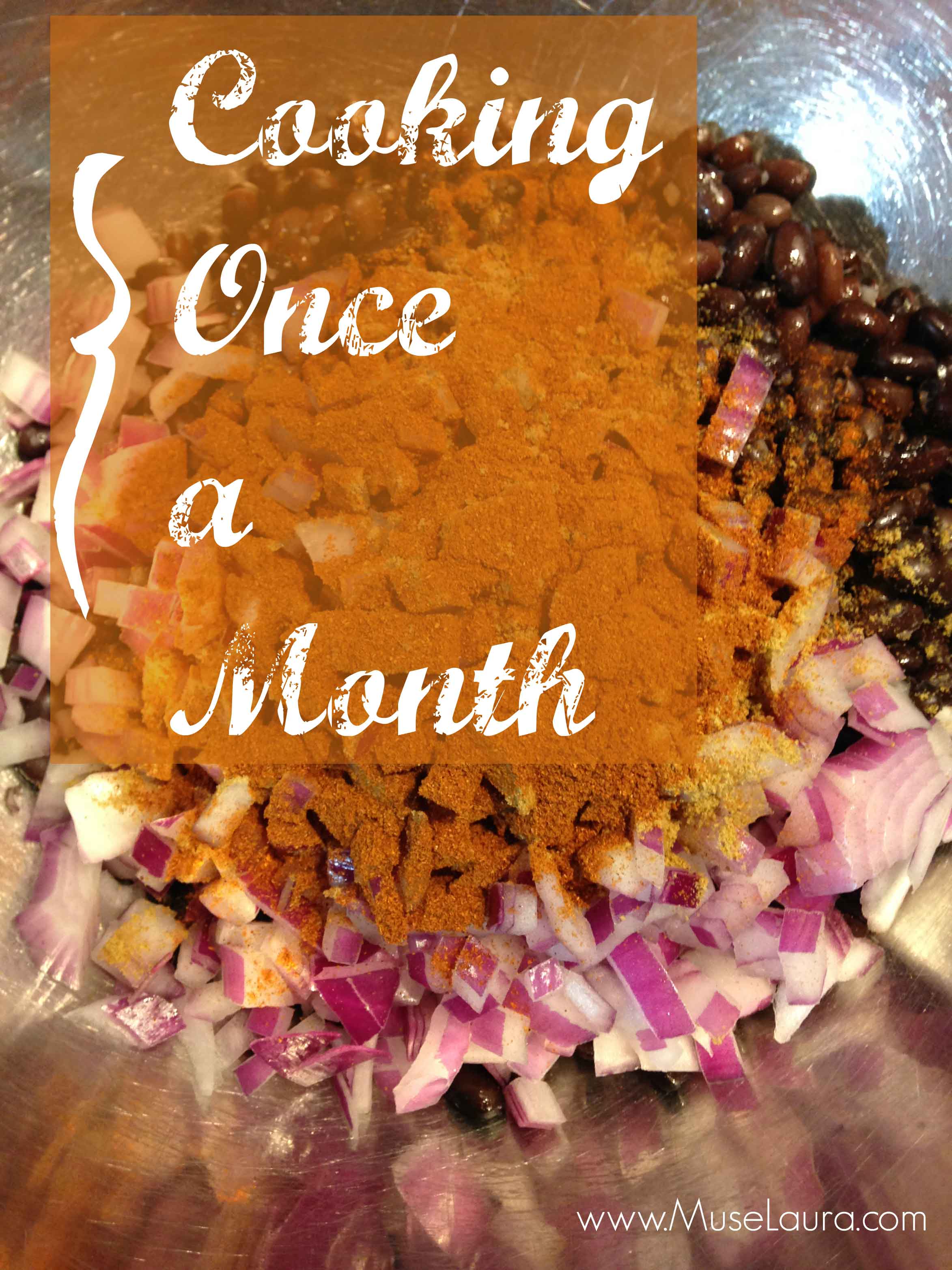 So, as I change the format ever so slightly here on my blog to share more personal things I am doing to step into a more inspired life as well as ideas for you, I want to share a step I began last month and continued today — Once a Month Meals.
I love, love, love to cook. I enjoy brewing a cup of tea, turning on some music or a tv show I love, and digging in to cut veggies, sear the meat, boil water, and nourish my family.
My challenge? Deciding what to make! I can waste SO MUCH thought energy mulling, worrying, thinking about what I want to make. Do I feel like eating it? Will my family eat it? Do we have enough ingredients for it?
For the summer when the kids were at home, I did week-long meal planning on Friday night. I decided what we would make and when and each of the kids had to plan and prepare one meal a week. While it worked ok, Friday nights were still hard. I get so tired trying to think of what to do. I have only so much creative energy and most of it goes into my business.
So as fall loomed and my new projects on my plate heated up, I knew I needed to do something else.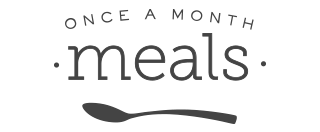 Along came Once a Month Meals (OnceAMonthMeals.com). I ran into a link while perusing a food blog. (I am a food blog addict.) I loved the concept immediately. One of the things I have been doing in work and in life is "chunking" my time. I really struggle with switching tasks. If I can stick to one type of task for a day, I feel so much better and enjoy my time much more.
I had once tried re-working my recipes, finding once I could triple and quadruple to freeze. But figuring out measurements, grocery lists, how I could safely freeze it. Oy! Talk about feeling overwhelmed!
But Once a Month Meals allows you to create a menu (they have some pre-created for you in a variety of diets: traditional, paleo, whole30, vegetarian and many more) or with the pro version, you can create your own. They add new menus each month!
One of the best parts for me are the recipes. As I mentioned, I am a food blog addict. OAMM.com pulls the best recipes from the best blogs. It's like have a cook book with "the best of" everything!
Then you get several printables to help you with your planning. You receive:
Shopping List with quantities: The site compiles all of your ingredients into one shopping list.
Prep-work: Your day of cooking assumes you have done a bit of prep work ahead of time, usually veggie cutting. You get a list of all the veggies that need to be prepared, how to prepare them, and the quantity you need.
Cooking Day Instructions: Step-by-step it takes you through your day of cooking.
Recipe Cards: Get one page per recipe you will be preparing.
Labels: Print labels to put on the containers you will be freezing with the name of the food and preparation notes.
Thaw Sheet: One sheet with a summary of how each dish can be thawed safely.
You could also use this site to help you plan your week of food. Just find your recipes and get your shopping list. Then you can make each recipe on a day of the week.
One of my FAVORITE recipe and my kids gobbled it up! Just a simple mix of sweet potatoes, cranberries, and brie. The recipe calls for putting the mixture back into the sweet potato shells for twice baked, but we just left it as it. Yum!
Here is the beef simmering for Beef Bourguignon. I have it in a quart size freezer bag and a bag of raw veggies with beef stock and red wine in a gallon bag. On cooking day, I will put all ingredients in the crock pot in the morning and enjoy a lovely dinner later!
How gorgeous is this cilantro? It is part of the Black Been Falafels that have been pre-cooked. Just heat them up to enjoy!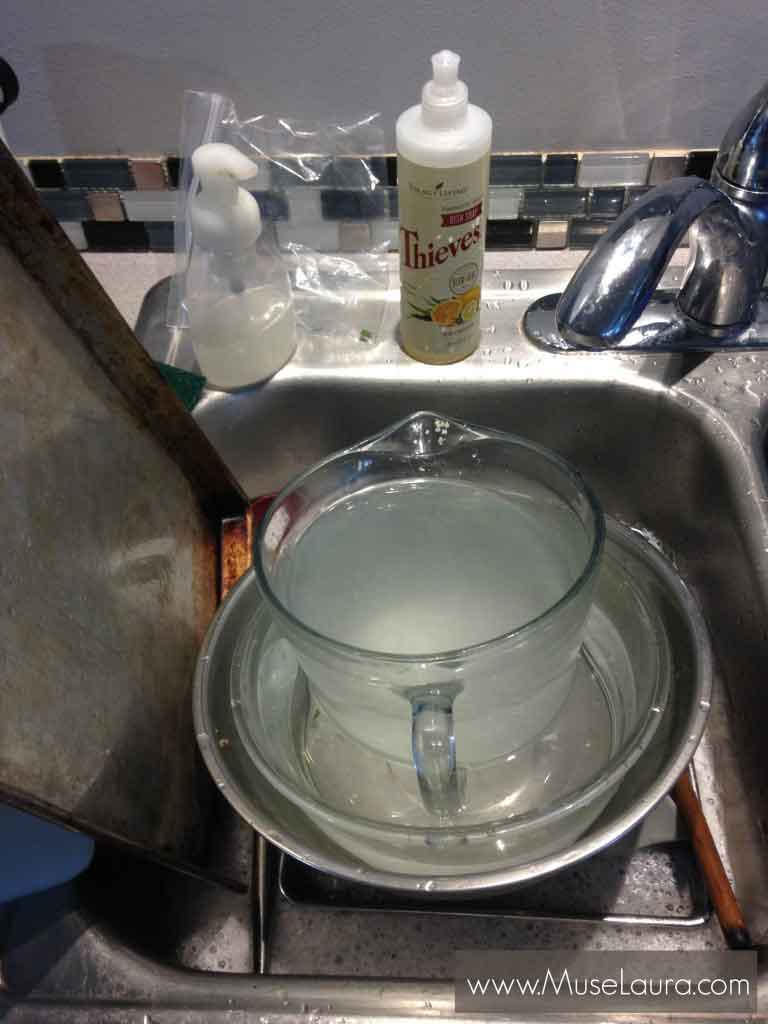 Of course, there are dishes from a day of cooking…
But I do recommend cleaning up as you go. I do one dish, clean it up, then move onto the next one.
Hints from the little experience I have:
Some meals need to be cooked before being frozen and others are frozen as raw ingredients. It will take you longer to do the cooking ones so be sure to keep a balance between the two types of recipes. (My second cooking day I did all foods that had to be cooked. It was a much longer day as a result.)
Wear good shoes and take frequent breaks. I like to break between each meal to stretch, sit down, get some fresh air.
If you do it in one day, it will be a long one. I do the prep work the night before and then cook all day the next day. I cook for about 8 hours and make 6-8 meals. Be prepared!
Here are a few other recipes we have tried and enjoyed:
I cannot recommend it enough! I am so excited about it and we have already enjoyed a month of it and I cooked another round today!