Step into the Life You LOVE
Five Steps (Plus One) for Living Your Extraordinary Life
A truly transformational Life Coaching program.
Early Bird Specials through Wednesday, June 20, 2018
What change do YOU want to make in your life?
Enjoy the physical body you've always desired?
Step into financial freedom?
Find the relationship of your dreams?
Whatever change YOU would like to see!
Perhaps you have tried to make the change and just weren't successful.
If its important to you…we need to talk!
"I have taught this course for more than ten years to hundreds of clients. ALL have experienced a shift in themselves that led to positive changes in their lives."
~ Laura
"Remarkable in a nutshell.  Laura expects remarkable and miracles – and how cool is that?"
"Every week was truly fantastic!! It was so awesome to work towards a better good and feeling and seeing the results on a daily basis."
"There really are easy steps that we can take each and every day to live more fully and enjoy life!"
Five Steps (Plus One) for Living Your Extraordinary Life
Ready to step into the life of your dreams?
To let go of worry and take control of where your life is headed?
I have worked with hundreds of clients over 25 years.
I coalesced ALL of my experience into my flagship program:
Five Steps (Plus One) for Living Your Extraordinary Life.
What makes this program truly unique (besides my extensive coaching experience) is the addition of yoga and essential oils.
We don't work just through the mind, we also move the changes into the body and cells. (Yoga and oils are optional.)
This summer I am taking just a few peeps through this program.
Are you ready?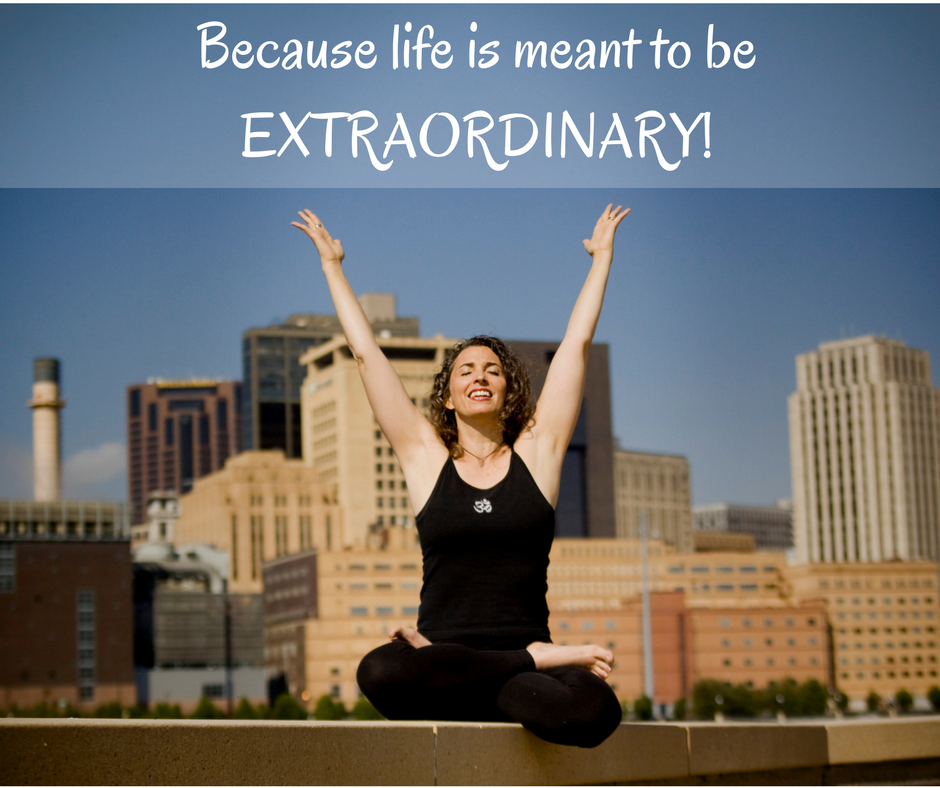 What makes this program unique, powerful, and especially transformative — you change on all levels of your being with the addition of YOGA and ESSENTIAL OILS.  Life Coaching usually happens through our minds — we think about what we want, think about what we will do to get there, think about the discipline we need, think about why we aren't where we want to be, think, think, think.
Our minds are glorious things, but there is only so far we can go with our minds.  In yoga, we see ourselves as multi-layered beings, physical, mental, emotional and spiritual. Our mind is simply one layer. This program works on all layers, integrating your transformation.

Enjoy inspirational talks from Laura. Depending on the package you purchase, it will be a podcast or Laura in person!

Enjoy a yoga practice for each step to help you physically embody what you are working on. (Each practice is for beginners and you can complete the program without the yoga.)

Each step also has a visualization you can do to help you begin to shift those deep-seated beliefs that keep you from moving forward.

Pure, therapeutic grade essential oils can help you shift on a cellular level. I have oil suggestions for every step. EACH package includes a $25 gift certificate towards a Starter Kit of oils from Young Living.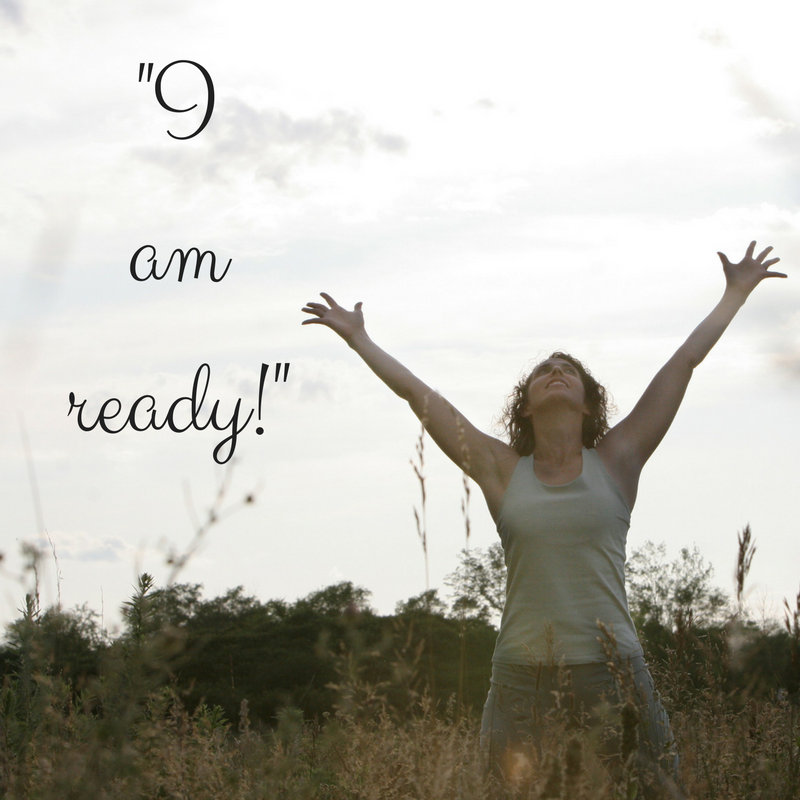 And I mean really ready to move beyond what is limiting your life!

You will understand why changes you have tried to make in your life just didn't stick. (And why this time can be different!)

You will feel energized, ready and excited to make changes in your life.

You will move from a place of motivation ("I need more will power to change.") to one of inspiration ("I cannot WAIT to get started!).
Each package includes all 8 classes in the series + yoga videos + breathing-meditation podcasts
EACH package includes a $25 gift certificate toward a Starter Kit of essential oils from Young Living
Private package includes Laura's private cell phone number for 24/7 support

Get yourself ready!!  Laura shares with you a few practices that will help you prepare for a change. These techniques will work anytime you want to make a change in your life.

What does it mean to "Manifest"? Learn about how you are already doing really well in some areas of your life. And discover the incredibly power of FEELING GOOD!

Do you know what you want? Most people are readily aware of what they DON'T want. Let's figure out what you DO want!

Do you believe it is possible for you? Hint: If there is something you have wanted for a long time and you still don't have it, it's because there is somewhere lodged in you a belief that says you can't have it.

Let's take some action! Yep, ya gotta do something but we will make sure you are ready and excited to take the steps you need to make.

#6: Letting Go to Surrender
There needs to be a bit of faith here, too.  It's time to let go and completely release into the process! Yoga is the perfect avenue to help you soften into the work.

How well do you receive? Probably not very well! But if you can't receive little things in life well, you will not be able to receive the bigger, exciting things you want in your life.

An Extraordinary Life does not come from "I'll be happy when…". It comes from "I LOVE my life and I am ready for more!" So let's get you LOVING your life!
8 Classes of coaching podcasts (about 2 1/2 hours total) (Group Study and Privates receive Live Coaching with Laura and can use the podcasts in case they miss a session.)
44-page workbook
7 yoga videos (varying in length from 10 to 90 minutes each) for a total of 5 hours
6 breathing podcasts
6 visualization podcasts
EVERY package also includes a $25 gift certificate for a Starter Kit of Young Living Essential Oils ($160). (Recommended. NOT required!)
Investment for Your Life
Early Bird Specials through Wednesday, June 20
Enjoy podcasts and videos as you take yourself through the program.
Join a small group
(no more than 6 people) that meets privately with Laura.
Two groups:
Mondays 7:30pm-9pm c OR
Tuesdays at 11:30pm-1pm c
EARLY BIRD SPECIAL:
Sign up by 6/20/18
and ALSO receive a 45-min, private Coaching Sessions with Laura!
(Value: $250)
Work privately with Laura
– Access to her personal cell phone for 24/7 access
– Receive a FREE extra month of coaching
EARLY BIRD SPECIAL:
Sign up by 6/20/18
AND also receive an extra month of Coaching with Laura!
(3 more sessions!)
(Value: $550)
Notice: You can learn more about our Terms of Service