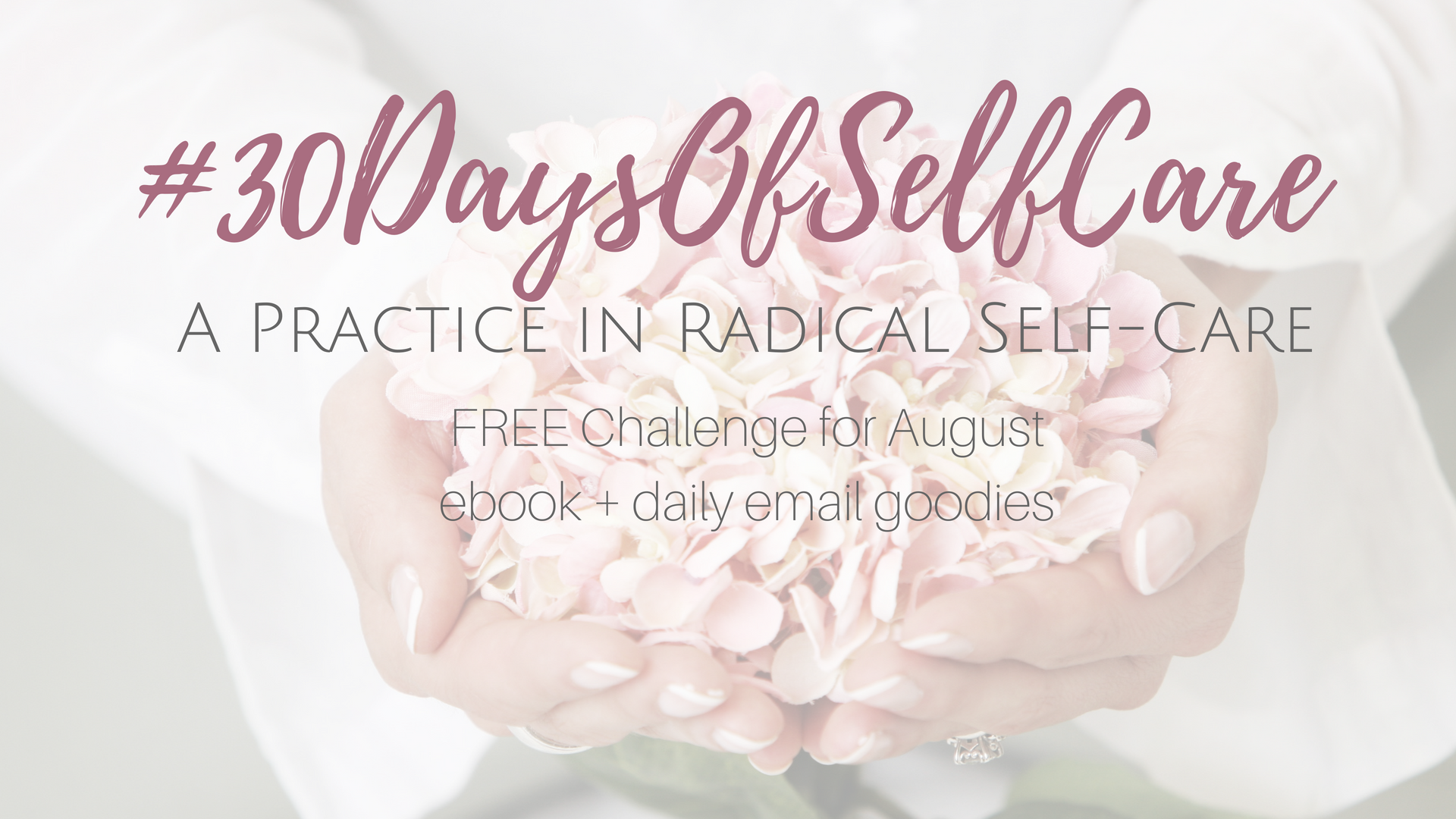 Radical Self-Care
Time to take better care of yourself? How about taking Radical Care of yourself? Here is a Live Stream I did introducing the concept of Radical Self-Care just before we began the #30DaysOfSelfCare series. You can also enjoy the podcast I did on the topic.
Subscribe to my podcast: Ignite Your Life Radio.
May it inspire you to take YOUR self care to the radical level!
A Practice in Radical Self-Care
#30DaysOfSelfCare
Self-care. What's that, you ask? (Giggle)
I know, it generally makes it to the very bottom of the list. But living an Extraordinary Life means we take extremely great care of our body, minds and souls.
Did you get the modifier there? "Extremely".
That doesn't mean I'll finally do something for me when I am completely exhausted and have to go to bed early or I will literally fall asleep on my feet.
It means taking extremely great care of ourselves — that means NOT letting ourselves go empty but being proactive rather than reactive.
I know it's challenging. Frankly, out of all the parts of the "Living Your Extraordinary Life Manifesto", it is the hardest one for me to do myself. I know I'm not alone.
I also know my self-care can slowly dwindle when life gets busy and I may not remember to get back to it when life opens up again.
We need to "cleanse" periodically, meaning put our attention and intention on our self-care. That means becoming aware of what we really need (that can and will change over the cycle of life) and bringing it back into your schedule.
So last year I decided to write an ebook to share with y'all AND create a #30DaysOfSelfCare challenge. It's time to do it again! I thought you could use it and goodness knows I could use some accountability! 🙂
The ebook will take you through the process of becoming aware of what you need and the #30DayChallenge will get you back into the habit.
We being August 1 (although I am setting it up for automation afterward so you can do it on your own anytime!)