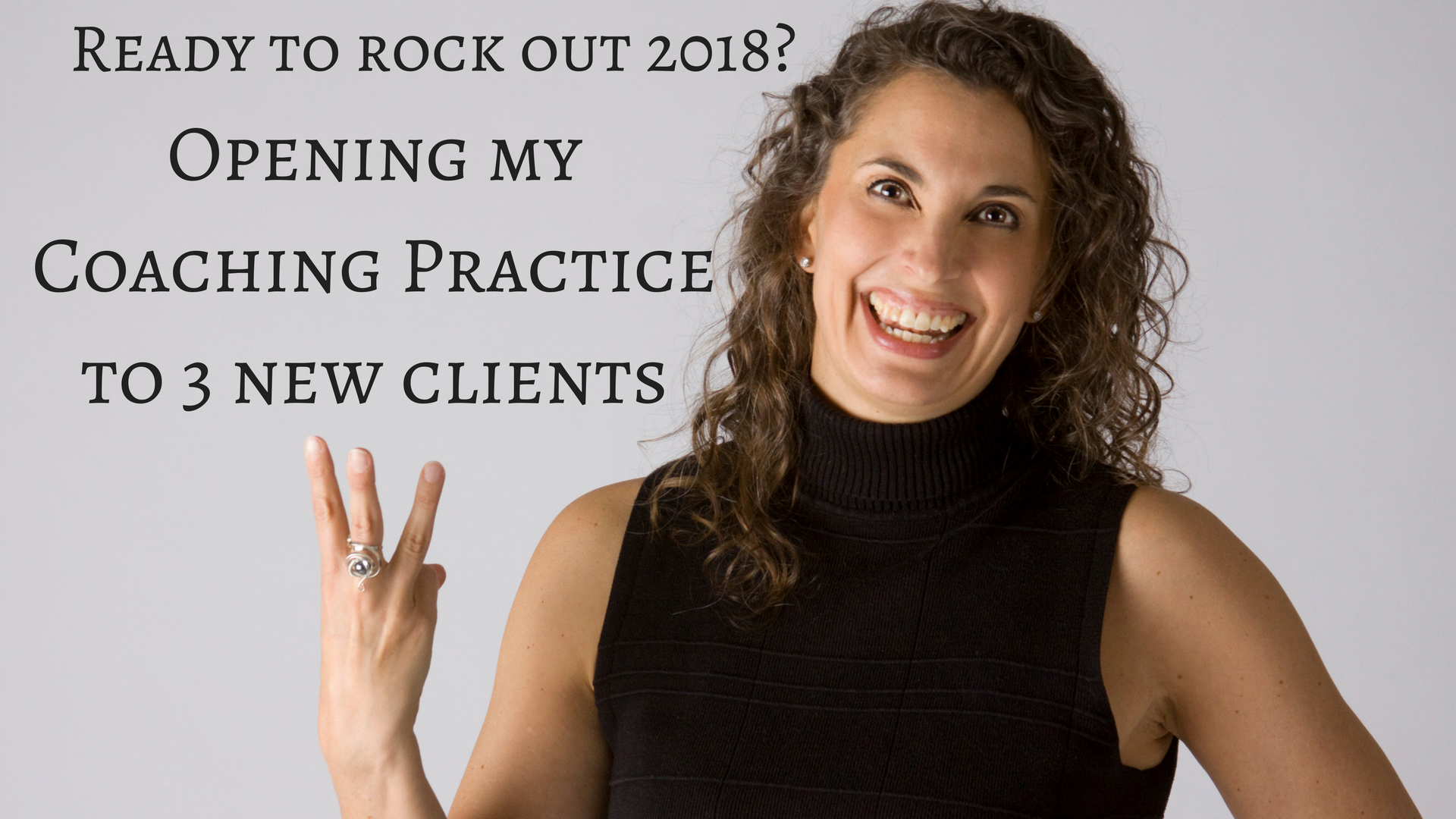 I have space for three new clients!
I am adding three coaching spots to begin NEXT WEEK for three, and only three, clients who are ready to move in their life!  I am looking for something in particular in these clients.  Let me know if you fit these criteria!:
"You have shown me that I can live the life I want – one based on my values and dreams – without fear. I feel more confident in everything I do. Everyday is a joy because I am finally living my purpose. Without your guidance and insights, I would never have gotten this far, this fast. Thank you from the bottom of my heart."

~ Karen Peterson
You feel truly stuck in some area of your life and are ready to make 2018 truly different.
You feel you have tried it all and you are ready and willing to experiment and play in order to get your life to change.
You have a feeling of what you want to have even if you aren't clear on what that is. (Part of our work is clarifying your vision.)
"Working with Laura has restored the power and courage I have needed to take back my life. I own it, I am living it, I am feeling it once again! I have never been able to feel joy as much as I do now."

~ S.A.Struck
Does this fit you?  Click here to set up the initial interview session:
(I am waiving the $45 fee if you schedule by 1/8/18.)
Let's see if we are a good fit!
More information on Coaching with Laura.