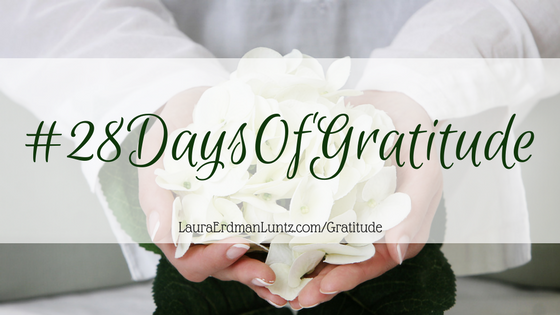 Gratitude.
What a powerful, powerful energy to cultivate in ourselves.
As a Life Coach, I know gratitude is integral to creating the life you really want. "I'll be happy when…" doesn't really exist. All we do is bring our unhappiness into our new situation.
There is so much power in loving where we are.
And when we begin to dream of the life we want to live from the lens of a life we are already loving, well, that's when magic happens.
Think of it as:
I love my live AND I am ready for more!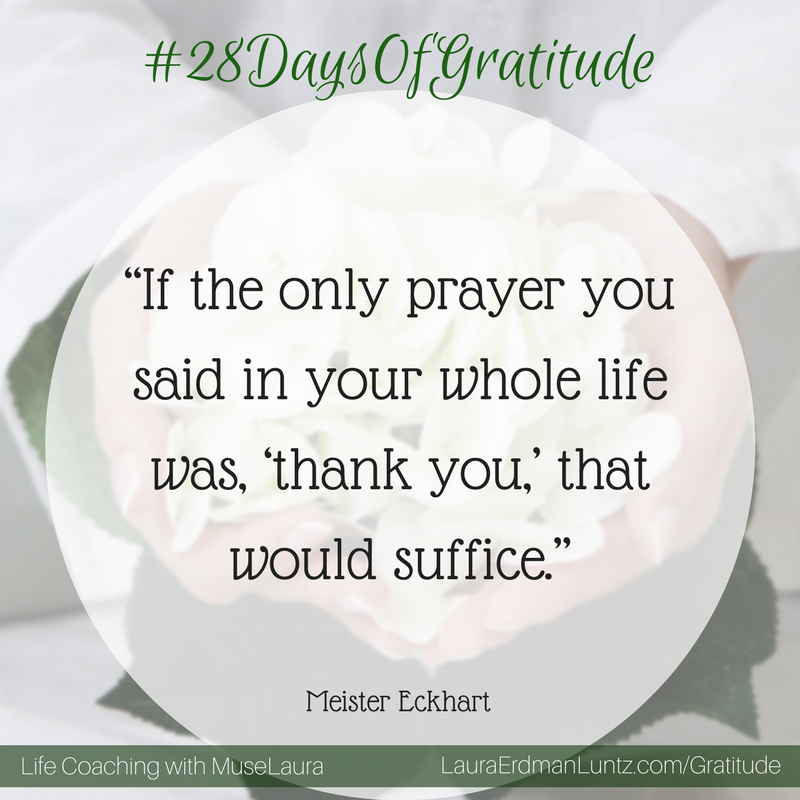 My Story…it just might be yours
But, if I am being honest, there are periods in my life when I am being challenged and I find it hard to bring the gratitude in. I am amazed at how often I catch myself thinking about what is going wrong. Worrying. Feeling stressed.
I have kept a Gratitude Journal for decades with varying dedication levels. But I have needed more.
Two years ago, exactly at this time, I purchased the book, 
The Magic
by Rhonda Byrne.
The funny part is I thought it was a completely different book than what it is but when I cracked open the cover, I knew it was exactly what I needed. (I don't think it is a coincidence either.) 
The book covers a 28-day, gratitude practice broken up into thirds. The first third takes you through exercises that cultivate gratitude for your past. The second third cultivates gratitude for your present. And the third helps you feel the excitement for what is to come.
I felt the shift in myself by the first day and my family noticed after just three.
I want to share it with you…#28DaysOfGratitude, anyone?
Want to join me for a #28DaysOfGratitude?
We will begin LIVE on November 1. If you are reading after that date, you can take yourself through the challenge with all the goodies I will be sharing with the group who does it with me LIVE. (The emails will begin when you begin!)
We will be following the book, The Magic (It's the book I would have written but now I don't have to! 🙂 )
I have a bevy of extras planned to help you deepen your gratitude:
goodies,
inspirations,
feel good moments
live streams
and giveaways 
My FIRST GIFT to you is…a free yoga class download!
My first gift to you is a free yoga class download that will help you cultivate gratitude. You can get it in the second email I send to you. (The first is a confirmation email. Be sure to look for it! If you don't confirm that you want to join us, you won't be able to get the class. You may need to look in your spam folder.)
If you want to do it on your own, order the book, The Magic by Rhonda Byrne for yourself. You will not regret it.